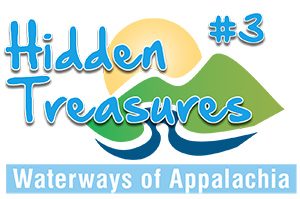 Welcome to the third installment of our exploration of some of the most beautiful, off-the-beaten-path places in the Central and Southern Appalachian Mountains. In this issue, we hand picked some water-related hot spots perfect for late summer days: hikes, waterfalls, swimming holes and everything in between — areas that are perfect for dipping your toes, or your whole self, into the water.
Cummins Falls
Established this year, Cummins Falls State Park is home to a majestic 75-foot waterfall and a swimming hole rated as one of the best in America by Travel + Leisure magazine. From the parking area, a three-mile hike leads you to the sound of rushing water. The trail turns to rock-hopping and wading as you approach the falls.
Stair-step rocks at the base of the waterfall provide perfect perches for cooling down on a hot day. The pool at the base of the falls is big enough to cannonball into with plenty of places to sit in shallow water and sunbathe when you get out.
Between 1825 and 2010, the waterfall and surrounding area belonged to the Cummins family, who allowed the public to visit the falls. Several years ago, a development was proposed to take over the land surrounding the falls, but the Tennessee Parks and Greenways Foundation worked with the community to raise enough money to turn the area into Tennessee's newest state park. Open from 8 a.m. to sunset year round, and overnight camping is not allowed. — By Jessica Kennedy
More Info: Located nine miles north of Cookeville, Tenn. Visit: tn.gov/environment/parks/CumminsFalls
Tellico River
Although the Tellico River begins in Western North Carolina, the majority of this fishing and whitewater haven flows through Monroe County, Tenn. A tributary of the Little Tennessee River, the best aspect of the Tellico is the quiet, peaceful trout fishing; it's possible to find many spots along the river where you are alone with the fish and the sound of the river. Two tributaries of the Tellico, Bald River and North River, are also managed as wild trout streams and worth checking out if you want to venture a little deeper. Fishing season is year-round but best in spring or fall. Be sure to get your state issued fishing permit if you plan to fish here.
If you're not into fishing, the upper Tellico River provides a tough paddle trail for adventurous kayakers with sections of class III and IV whitewater when the water levels are high in the spring. Lower sections of the river are perfect for canoeing and tubing. Whether paddling, fishing, or just taking a scenic walk, the landscape of the Tellico River is awe-inspiring as it winds through the Great Smoky Mountains. — By Jessica Kennedy
More Info: Located in Monroe County, Tenn. Visit: tellico-plains.com/tellico-river-bald-river-falls.html