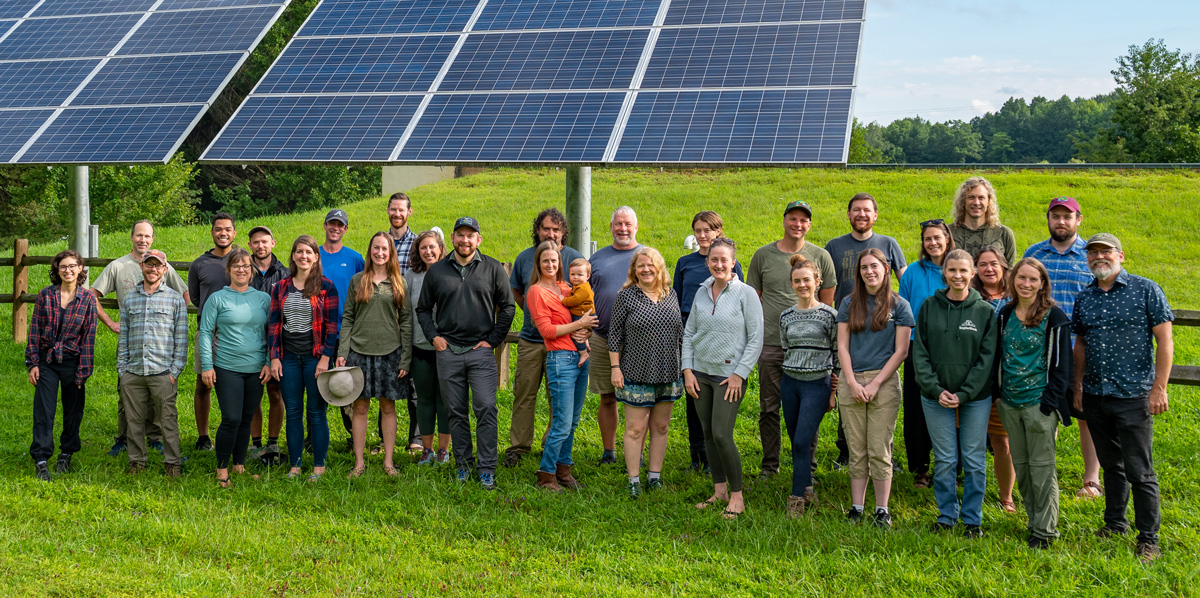 Our vision
We envision an Appalachia with healthy ecosystems and resilient local economies that allow communities to thrive.
What we do
Founded in 1997, Appalachian Voices brings people together to protect the land, air and water of Central and Southern Appalachia and advance a just transition to a generative and equitable clean energy economy.
To achieve this, we work to end harmful fossil fuel practices such as mountaintop removal coal mining and construction of unnecessary fracked-gas pipelines. We also strive to shift to clean, 21st-century energy sources including energy efficiency, solar and wind power, and stand up to monopoly utility practices that put profits over people. Our ultimate goal is to establish economic solutions that create community wealth and sustain Appalachia's mountains, forests and waters.
How we do it
With offices in Boone, North Carolina, Charlottesville and Wise County, Virginia, and Knoxville, Tennessee, we leverage grassroots organizing, community engagement, policy advocacy and technical expertise to hold decisionmakers accountable in courtrooms, in state capitals and in Washington, D.C. From Appalachia to the Eastern piedmont, we build enduring partnerships with local leaders and organizations, and forge strategic relationships with state and federal officials at the highest levels of power. Our publication, The Appalachian Voice,, celebrates the region and shares stories of the people who are working to protect it.
Why we do it
For more than a century, Appalachian communities have powered the growth of America's industrial might — but as a result have suffered from polluted water and air, ruined lands and poverty. Today, Appalachia is on the frontlines of America's energy transition. Together with local residents, we are determined to build equitable economies that will foster prosperity for the whole community, which we believe is essential to achieving meaningful and lasting change for the United States as a whole.
Appalachian Voices holds a profound responsibility to safeguard our beloved mountains and rivers, our forests and farmland, our neighbors' well-being and our children's future. We intend to honor our duty to past, present and future generations by pursuing equity as both a moral and strategic imperative. We acknowledge that environmental justice and racial justice are inextricable, and that any legitimate vision of climate justice is contingent on realizing them both. Read more about our commitment to diversity, equity, and inclusion.
Why we need you with us — now more than ever
While we have celebrated important victories and witnessed a growing shift in attitudes toward fossil fuels in the past 25 years, powerful allies of the fossil fuel industry lobby continue to prioritize corporate profits over the region's people, land and water. This endangers the very futures and livelihoods of the communities the industry claims to support.
This time is historic. Now more than ever we need to leverage the current federal momentum to create significant change. Together, let's champion Appalachia as the leaders of a clean energy economy and a brighter future for everyone.
Annual Impact Report | Invest in our work
In June 2021 Appalachian Voices earned our 6th consecutive 4-star rating from Charity Navigator. According to Charity Navitator, only 13% of the groups evaluated have earned at least 6 consecutive 4-star evaluations. Check out our Charity Navigator profile to learn more.