Meet Our Team
Staff | Board of Directors | Interns
Board Officers

Tracey Wright, Chair — Tracey is a native of Dickson, Tennessee, who currently calls Russell County, Virginia, home. During her career in higher education, Tracey has served in the administrations of three regional institutions. She spent 12 years at Appalachian State University in Boone, North Carolina, where she became more interested in sustainability efforts. As an educator, Tracey strives to assist college students in developing into engaged citizens who care about their community and their environment. Tracey, a wife and mother of two daughters, describes herself as an average citizen who is seeking meaningful ways to have a positive impact on our environment. She also seeks better ways to help motivate others to do the same. Tracey graduated from Middle Tennessee State University with a bachelor's degree in science in mathematics and master's degree in educational leadership. She is currently pursuing a Ph.D. in Leadership and Professional Practice from Trevecca Nazarene University. Tracey joined the Appalachian Voices board in 2015, serving on the Strategic Planning Committee, Board Development Committee and on the Executive Committee as secretary before becoming Chair in 2020.


Bunk Spann, Vice-Chair — Milton G. "Bunk" Spann is the founder of the National Center for Developmental Education at Appalachian State University. As a former member of the Boone, N.C., Town Council, Bunk was instrumental in establishing the Boone Water Committee and for several years chaired the town's Water Conservation Committee that developed several water conservation programs. Following his tenure on the Town Council, Bunk was appointed to the Planning Commission and shortly thereafter was elected chair. During his 36 years in Boone, Bunk led the effort to establish the town as a "Smart Growth" community. He and his wife Nancy now live in Asheville, N.C., at the Deerfield Episcopal Retirement Community where he is working to help make Deerfield and Asheville an even more environmentally friendly and sustainable community.


Peggy Mathews, Secretary — Peggy has over 40 years experience working with environmental and social justice organizations, primarily in the Southeast. Over those years Peggy worked as an action researcher, community organizer, fundraiser, executive director, and for the past 25 years as a fundraising and organization development consultant and trainer. For eight years Peggy worked as a coalfield community organizer and then as the first grassroots fundraiser for Save Our Cumberland Mountains (SOCM) an environmental justice organization fighting strip mining and mountaintop removal in the coalfield communities of east Tennessee. Peggy went on to found Community Shares, a statewide federated fund for social, environmental and economic justice organizations raising funds together through employee giving campaigns in the workplace. She was instrumental in the start-up and was a founding board member for three public foundations in the Southeast (Appalachian Community Fund, Southern Partners Fund, The Fund for Campbell County). Peggy received her Bachelor of Science degree in community organizing and community development from the University of California at Davis. Peggy and her husband live in an intentional community on the Clinch River in far southwest Virginia with their two dogs.


Christopher Scotton, Treasurer — Christopher grew up outside of Washington, D.C., in what was then undeveloped countryside — a place of cornfields and tree houses, dammed-up creeks and secret swimming holes. It was a magical place to be a kid, something that Christopher recaptured in his debut novel, The Secret Wisdom of the Earth, which is set in a fictionalized eastern Kentucky town. As a teenager, developers bought up most of the land and the idyllic bounds of Christopher's childhood became one big construction site — creeks were backfilled and swimming holes ran to mud. By the time he went to college, the countryside of his youth was solidly suburban. It was in college that Christopher first fell in love with Appalachia. Initially for the music — the spinning lilt of a fiddle reel, the compact fury of a mandolin run, the plaintive harmonies — then, for the beauty, as he came to know the region with little more than a backpack and a camp stove. Christopher currently lives near Washington, D.C., where he is president and CEO of a software company.


Board Members At-Large
Phylicia Lee Brown — Phylicia (she/her) is a Ph.D. student at Rice University majoring in Environmental Sociology. She received her B.A in Sociology from the University at Buffalo, New York, and M.A. in Sociology from Rice University. Her work as a spatial-quantitative scholar broadly focuses on the social production of environmental inequalities — especially as they pertain to the intersection of toxic industrial hazards and climate change impacts. Much of Phylicia's ongoing work also investigates the social inequities that arise from the Federal Flood Buyout Program. She currently lives and works from her home in Banner Elk, North Carolina, with her husband Trevor, and dog Mowgli. The pandemic has taught Phylicia to enjoy a slower pace of life, and she enjoys gardening, beekeeping, embroidering, and camping with Trevor and Mowgli when she's not reading and writing research papers.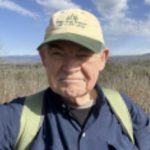 Bill Clontz — Originally from Charlotte, North Carolina, Bill had a 30-year career as a Colonel (retired) for the U.S. Army, 17 years in international diplomacy supporting developing democracies, and was a co-founder of Stewardship for Us, a firm providing support to nonprofits in the areas of stewardship, fundraising, capital programs, and leadership development. During his military service, he also worked in the Office of the Joint Chiefs of Staff in the Pentagon, was the Army Fellow at the Brookings Institution and later at the Kennedy School of Government, and served as Military Chief of Staff to Ambassador Madeleine Albright at the U.S. Mission to the United Nations. While his work has taken him to many parts of the world, he now resides in Asheville, North Carolina, where he serves as president of the Asheville-Biltmore Rotary Club. As a long-time environmental advocate, Bill also serves in many other volunteer capacities and on boards of service-oriented organizations.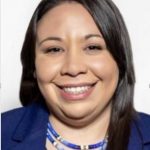 Taysha DeVaughan — Taysha is a resident of Wise County, Virginia, and lives in Big Stone Gap with her son, Aiden. She was born in Lawton, Oklahoma, and is an enrolled member of the Comanche Nation of Oklahoma. Taysha is a graduate of UVA-Wise and is the Donor Engagement Coordinator at the Appalachian Community Fund. Taysha is an active participant in social justice and flood relief efforts in Central Appalachia, including serving as a representative at UVA-Wise for Indigenous Peoples Month, a founding member of Lonesome Pine Mutual Aid, and the former president of Southern Appalachian Mountain Stewards. Taysha was appointed by former Virginia Governor Ralph Northam to serve on the Virginia Environmental Justice Council in 2020, which she now chairs. She is the recipient of the Upper Tennessee River Roundtable Good Citizen award for her work as a water protector and also received the 2023 Democratic Grassroots Organizer award. Taysha was the Democratic candidate for the 9th District congressional race in 2022.


John Dezember — John developed a love and respect for nature early in life through frequent outdoor excursions as a member of the Boy Scouts in Kentucky and Tennessee. He earned a degree in information technology while living in Knoxville, Tenn., and worked as a systems integrator for a document imaging company while honing his web development skills. He went on to work in higher education as a web developer where he also gained experience in social media, video production, and live streaming. John recently relocated to Virginia where he is the Director of Strategic Communications at Southwest Virginia Community College. His interests include working with electronics, home gardening, solar and using those interests to build a sustainable lifestyle.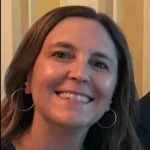 Beth Mattern — Born and raised in Southwest Virginia, Beth is a technology leader with over 30 years of experience building solutions that address real-world problems for large organizations like CNN and Boys & Girls Clubs of America. Most recently, she completed a tour of duty with the U.S. Digital Service, a group of technologists from diverse backgrounds working across the federal government to transform critical services for the American people. At USDS, Beth was on the team that delivered the Climate and Economic Justice Screening tool, a vital component of the Justice40 initiative established by President Joe Biden's climate-focused executive order. This work perfectly combined her extensive experience building user-focused technologies with her desire to further environmental justice causes. Beth is excited to continue serving in efforts that create a more sustainable future and an equitable clean energy economy. Beth now lives in Atlanta, Georgia, with her husband Bryan and dog Zoey. She loves hiking, seeing live music, cooking, and traveling.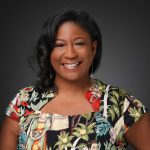 Chandra T. Taylor-Sawyer — Chandra is a senior attorney at the Southern Environmental Law Center and leader of its Environmental Justice Initiative. She works in the Southeast with SELC staff and partners to help alleviate the disproportionate burden of environmental harm on communities of color. Her background includes water quality advocacy, water resource planning, inter-basin transfer permitting monitoring, stormwater permit monitoring, natural resources restoration planning, waste site clean-up, and advocating for better industrial hog operation regulations. She serves on SELC's Management Committee, co-chairs the Diversity, Equity, and Inclusion Committee, and has taught Environmental Justice, Law, Policy, and Regulation at the University of North Carolina at Chapel Hill School of Law. Chandra holds a B.A. in Political Science and her J.D. from UNC-Chapel Hill, and is from Kinston, North Carolina. She enjoys gardening, travel, and outdoor activities with family and friends.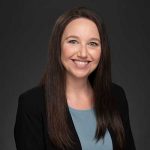 Taryn Tindall — Taryn received her B.A in Anthropology from University of Colorado at Boulder and is currently pursuing a M.B.A from Western Carolina University. She is a registered nurse specializing in geriatrics, senior living, community health, and infection prevention. As a licensed nursing home administrator, Taryn recently joined the senior leadership team at Deerfield Episcopal Retirement Community as Director of Resident Services. Taryn's work reflects her vision of a world free of ageism and builds on her passions for aging services and her interest in the intersections between community health, socioeconomic inequities, and environmental justice. Taryn enjoys a beautiful life in Asheville's mountains with her husband and two cats.


Tom Cormons, Ex Officio — Tom was hired to open Appalachian Voices' first Virginia office in 2007, and he took the reins as Executive Director in early 2013. The organization has expanded under his leadership to include new programs advancing energy and economic solutions for the region, new offices in Southwest Virginia, Knoxville, Tenn., and Durham, N.C., and new initiatives to address the harmful impacts of fossil fuels. In February 2021, Tom was appointed by President Biden to serve on the White House Environmental Justice Advisory Council. Tom received his J.D. from the University of California, Los Angeles and a B.A. in political and social thought from the University of Virginia. He is a member of the Virginia State Bar, and his experience prior to joining Appalachian Voices includes clerkships with Environmental Defense Fund, Piedmont Environmental Council, Southern Environmental Law Center, and the U.S. Department of Justice. Tom also worked with endangered migratory terns in South America for six seasons, overseeing aerial radio-tracking of the birds. He lives in Charlottesville, Va., with his wife, Heather, whom he met while working as a whitewater and climbing guide in southern West Virginia, and their children, Brooke, Kai, and Cassie.


Advisory Council
Jonathan C. Allen, CPA CFP, CLU — Jonathan is a financial advisor in Boone, N.C. He began his career at Ernst & Young, LLP in Manhattan where he worked as a tax consultant. He currently holds three professional certifications – Certified Public Accountant, Certified Financial Planner®, and Chartered Life Underwriter. In addition to working at Allen Wealth Management, Jonathan has taught financial planning at Appalachian State University and accounting at Wake Forest University. An avid outdoorsman, Jonathan enjoys hiking, golf, and fly-fishing the local trout streams. He is married to Stephanie and the couple resides in Boone with their dog, Deacon.


Jessica Barbara Brown — Jessica is currently the Vice President for Program Development at Faith in Public Life, a strategy center advancing faith in the public square. She spent three years serving as communications director and senior aide for former Rep. Tom Perriello, assisting in his rise from long-shot congressional hopeful to one of the highest-profile and widely watched political stories in 2010. Prior to her political career, Jessica worked in the nonprofit sector as communications director for City Year New York and communications and marketing manager for CancerCare. During the 2004 elections, she was one of the founding board members of the Catholic Voting Project, which went on to become Catholics United. A native of the Washington, D.C., region, Jessica holds a bachelor's degree in gender and sexuality studies from New York University.


Alfred Glover — A native of Charlotte, N.C., community leader and businessman Alfred Glover has served as president and owner of Boone Ford Lincoln Mercury Dealership in Boone, N.C. since 2003. Following four hears in the U.S. Navy, Alfred obtained a bachelor's degree in automotive dealership management from Michigan's Northwood University and completed special training through Ford Motor Company's Dealer Development Program. Alfred lives in Ashe County, N.C., with his wife and two children.


Randy Hayes — Rainforest Action Network founder Randy Hayes has been described in the Wall Street Journal as an "environmental pit bull." He currently serves as executive director for Foundation Earth, an organization focused on bringing an earth-centered economy into reality through a major rethinking of society implemented via outreach campaigns. As a former filmmaker, he is a veteran of many high-visibility corporate accountability campaigns and has advocated for the rights of indigenous peoples. He has served as president of San Francisco's Commission on the Environment, and director of sustainability in the office of former Oakland Mayor Jerry Brown. As a wilderness lover, Hayes has explored the High Sierras, the Canadian Rockies and the rainforests of the Amazon, Central America, Congo, Southeast Asia and Boreno.


Silas House — Silas is an award-winning playwright, journalist and environmental activist. He serves as the NEH Chair in Appalachian studies at Berea College and on the fiction faculty at Spalding University's MFA in creative writing program. Nominated for two Pushcart Prizes and named the 2010 Appalachian Writer of the Year by Shepherd University, Silas' work has appeared in dozens of publications including The New York Times, Oxford American, The Louisville Review, and "New Stories from the South." His national bestsellers include "Clay's Quilt," "A Parchment of Leaves," "The Coal Tattoo," and "Eli the Good." Silas has been involved in the fight against mountaintop removal coal mining since 2005, and in 2009 released "Something's Rising," a series of Appalachian activist profiles co-produced with Jason Howard. Silas is a native of Kentucky and currently calls Berea home. Listen to Silas talk about his coming up in coal country: Appalachian Writer Silas House on the Double-edged Sword of Coal, W.Va. Public Broadcasting, April 2015


Christina Howe — Christina resides in Valle Crucis where the Watauga River forms the western boundary of her property. She came to Boone after living and working in Miami, Fla., where, with her late husband, she founded two real estate companies that managed, built and sold offices and airport hangers, including the 350,000 sq.ft. Orlando-Sanford International Airport. Christina is a commercially rated single and multi-engine pilot, a sailor and an avid tennis player, and enjoys golf. She served as the president of the High Country Conservancy for four years and fills the role of president for Shull's Farm. She is currently a partner and the assistant director of Boone Healing Arts Center, a holistic health facility with 14 alternative medicine practitioners. Christina is a passionate environmentalist whose favorite color has always been green.


Van Jones — Van Jones is a globally recognized, award-winning pioneer in human rights and the clean-energy economy. He co-founded three successful non-profit organizations: the Ella Baker Center for Human Rights, Color of Change and Green For All, and is the best-selling author of the definitive book on green jobs: The Green-Collar Economy. He served as the green jobs advisor in the Obama White House in 2009. Van is currently a senior fellow at the Center For American Progress. Additionally, he is a senior policy advisor at Green For All. Van also holds a joint appointment at Princeton University as a distinguished visiting fellow in both the Center for African American Studies and in the Program in Science, Technology and Environmental Policy at the Woodrow Wilson School of Public and International Affairs.


Landra Lewis — A native of eastern Kentucky, Landra has a Bachelor of Arts in political science from the University of Kentucky and a certificate in meditation from Duke University. She is involved in a variety of professional associations and environmental organizations. She is dedicated to ending mountaintop removal coal mining and bringing about positive change in her home state of Kentucky.


J. Haskell Murray, J.D. — Haskell was raised on the rural, Georgia-side of Lookout Mountain near Chattanooga, Tenn., and has enjoyed the outdoors his entire life. At Rhodes College, he majored in business administration, concentrating in international business and finance, while also competing as a member of the varsity football and club rugby teams. While at Georgia State University College of Law, Haskell was elected to the editorial board of the school's main law review, graduated second in his class, and received high honors for his pro bono work. Haskell served as a judicial clerk in Wilmington, Del., and practiced corporate law at two global law firms: King & Spalding LLP (Atlanta) and Weil, Gotshal, & Manges LLP (New York City). Currently, he teaches corporate law and alternative dispute resolution courses as a tenure-track professor at Belmont University's business school in Nashville, Tenn. His research is focused on corporate governance and social enterprise related legal issues, including business practices aimed at preserving the environment.


Rick Phelps — Rick is a retired consulting environmental chemist experienced in air and water quality analysis, combustion source assessments, and industrial waste treatment technologies. He is a founder of the Southern Appalachian Highlands Conservancy in Asheville, N.C., focusing on endangered land and watershed protection. Rick has also served on several Environmental Protection Agency advisory and regulatory development groups, and also on numerous environmental and outdoor recreation organizations. A resident of Tennessee, Rick received a degree in chemistry and has over 40 years of experience in environmental chemistry.


Kathy Selvage — Kathy is a Wise County, Va., resident and daughter of a coal miner who has brought local, regional and national exposure to the destruction that mountaintop removal coal mining is wreaking on her native land and its people. Kathy was instrumental in the fight against Dominion's Wise County $1.8 billion coal-fired plant and the mile long petition delivered to Virginia's top government officials. She is the recipient of the St. Francis Ecological Award of the Ecological Network of Sowers of Justice, and has appeared in the nationally distributed Evans/Gellar documentary "Coal Country" to focus the nation on the struggle of mountaintop removal as well as the "Electricity Fairy", an Appalshop/Tom Hansell film that follows the long controversy over the Wise county coal-fired plant in light of national energy policy. She participates in numerous community groups and organizations to promote the public and a sustainable future for Appalachia. Read Kathy's op-ed published in the Richmond Times-Dispatch in 2014: From Southwest Virginia, a path for less pollution


Brenda Sigmon — Brenda is a retired school teacher and former member of the North Carolina Textbook Commission. She helped co-found the Catawba County Litter Task Force in Newton, N.C, and currently teaches part-time at Catawba Valley Community College in Hickory, N.C. She is a long-standing volunteer for Appalachian Voices, including delivering The Appalachian Voice newspaper to two counties in western North Carolina. Brenda is an avid hiker and an active member of Catawba Valley Outing Club, and enjoys helping to maintain hiking trails in the area.