Do you have questions about issues such as abandoned coal mines, pipeline impacts or economic recovery for coal communities? Why not ask the experts! Join the Appalachian Voices webinar series featuring professionals, local residents and Appalachian Voices staff members. Together, we will explore environmental issues on the front lines of Appalachia.
Upcoming Webinars
Community based air monitoring workshop

Thursday, October 4, 10:30 a.m. or 6 p.m.
Airborne soot, also known as PM 2.5, is a dangerous pollutant. It consists of particles so tiny that they can be inhaled into the lungs and pass into the bloodstream, causing a myriad of health problems. The Environmental Protection Agency and state agencies monitor PM 2.5 across the country, but many communities with polluting industries are not monitored. The EPA allows higher levels of this kind of air pollution than recommended by the the World Health Organization and the latest research.
The Upper South and Appalachia Citizens Air Monitoring Project is an effort by Appalachian Voices and partners across 5 states to install dozens of PM 2.5 monitoring devices in communities impacted by fossil fuel and other industries. Join us on Wednesday, October 4th at 10:30 a.m. or 6 p.m. Eastern to learn more about this effort.
---
Previous Webinars
Reforesting Mine Lands Through the Carbon Market
Learn more about Appalachian Voices' work to launch a pilot reforestation project on abandoned mine lands by engaging with the emerging carbon offset market. This initiative is supported by Carbon180 in their regranting program for environmental justice organizations. Join us to hear from Adam Wells and Diana Dombrowski of Appalachian Voices and Alayna Chuney from Carbon180. [ Originally aired Sept. 20, 2023. ]
---
Residential Solar Webinar
Curious about how to make your home an energy-efficient solar paradise? Installing solar on your home can be intimidating, but recent new tax incentives make solar and energy efficiency housing upgrades more affordable than ever! These financing options can help you make the most of your home's energy potential so that you can lower both your utility bills and your carbon footprint. Come join experts from Appalachian Voices, Solar United Neighbors, and the IRS as we walk through how to access all the amazing new energy efficiency and solar financing options! This webinar also includes an extensive Q&A session so that you can get specific answers to solar questions. [ Originally aired Sept. 14, 2023. ]
---
2023 Reclaiming Appalachia Coalition report Webinar
The Reclaiming Appalachia Coalition presents its latest report, "National to Neighborhoods: Catalyzing Opportunities for Coal-Impacted Communities." The report details RAC's ongoing efforts deploying its innovative mine reclamation model, explains how RAC is leveraging new federal funding opportunities and provides profiles on leading-edge projects throughout Appalachia. The Reclaiming Appalachia Coalition is made up of leading organizations in
the just transition movement: Appalachian Voices, Coalfield Development Corporation, Rural Action and Downstream Strategies. Speakers include:
Jacob Hannah with Coalfield Development Corporation, Marrissa Lautzenheiser and Michelle Shively with Rural Action, Joey James with Downstream Strategies, abd Robert Kell and Adam Wells with Appalachian Voices [ Originally aired April 24, 2023. ]
---
Building a New Economy from the Ground Up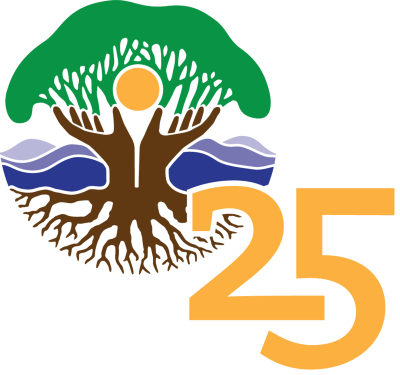 As part of Appalachian Voices' 25th Anniversary celebration, our New Economy for Appalachia team will host a panel discussion with local leaders, community organizers, and industry leaders who are working to build a more diversified and innovative economy in Virginia's coalfields. The panel will cover topics including: solar, tourism, outdoor recreation, and community development. [ Originally aired April 25, 2022. ]
---
Caring for miners with black lung: A panel discussion with medical professionals and leaders of the Black Lung Association
Incidents of black lung have increased sharply over the past 20 years, especially in Appalachia. Caring for the miners afflicted with this progressive and deadly disease is challenging, meaningful, and very necessary work. Join us in April to learn from an expert panel about how the disease is contracted, how it affects the body, how it is diagnosed and treated, and how you can support ailing miners professionally and personally. [ Originally aired April 25, 2022. ]
---
Appalachian Solar Finance Fund
Learn about the Appalachian Solar Finance Fund (SFF), a new program to jump-start public, nonprofit, and commercial solar projects in coal-impacted communities of Central Appalachia. Members of the SFF Executive Committee will discuss the fund's purpose and structure, how to apply for funding support, and related workforce development initiatives. The presentation will be followed by a Q&A.
Civic, nonprofit, and business leaders, solar developers, and members of the media and public are encouraged to learn more at solarfinancefund.org [ Originally aired April 21, 2022. ]
---
Modern Mine Reclamation Needs and the Bonding Crisis
TThe decline of the coal industry nationwide is exposing the deep cracks in the coal mine clean-up process. As more coal companies go bankrupt, it's revealing that the system that was designed to ensure reclamation is failing. In many cases the funds set aside can't cover the cost of cleanup. This leaves local communities bearing the burden of dangerous and polluting former mine sites. Learn more about this growing national issue, the proposed solutions that communities have been developing, and how you can help. [ Originally aired April 21, 2022. ]
---
Getting Resources to Disadvantaged Communities: Climate and Economic Justice Screening Tool
The Biden Administration has proposed ambitious and essential investments in communities facing environmental justice issues. In order to identify disadvantaged communities that are marginalized, underserved, and overburdened by pollution the administration has drafted a new screening tool and are now looking for feedback. The current version of the tool provides socioeconomic, environmental, health and climate information to inform decisions that may affect these communities. The webinar covers an overview of the tool and information on how to engage in feedback. [ Originally aired April 6, 2022. ]
---
How Can AMLER Build New Opportunities for Coal Communities?
he AMLER program (formerly known as the AML Pilot Program) was created in 2016 to both reclaim abandoned mine lands and spur economic development. The program has provided critical funding for a number of innovative development projects in communities devastated by the decline of coal. This webinar includes an overview of the successes of this program as well as the release of a new report from the Reclaiming Appalachia Coalition and Appalachian Citizens' Law Center highlighting recommendations to strengthen the program and increase the success and impact of the projects. [ Originally aired March 30, 2022. ]
---
What's Next After The RECLAIM Act
The RECLAIM Act garnered excitement and support from across the US with the hope of investing funds to clean up abandoned coal mines and create new economic opportunities. This bill is no longer moving forward, but the vision goes on, including through the historic $11.3 billion dollars for Abandoned Mine Land clean up that was passed last year as part of the Bipartisan Infrastructure Law. The discussion covers =discussion of the AMLER program, new initiatives to clean up modern mining, and new economic initiatives for coal impacted regions. [ Originally aired March 24, 2022. ]
---
Virginia Legislature 2022 Crossover
A discussion of the Virginia General Assembly "crossover" — when legislation passes to the opposite chambers — and the status of our key issues. [ Originally aired February 18, 2022. ]
View recording VAGA action Center
---
Coal Communities Working Group Webinar
Shortly after taking office in January, President Biden established the Interagency Working Group on Coal and Power Plant Communities and Economic Revitalization, also known as the Coal Communities Working Group. This group of cabinet secretaries and other federal officials is charged with crafting policy and delivering resources to revitalize the economy in coal-impacted communities. Learn about the Working Group and what's coming, how grassroots leaders and activists can influence the conversation, and start building our collective vision for coal-impacted communities. [ Originally aired September 16, 2021 ]
---
Coal Mine Reclamation: Abandoned Mine Lands, Modern Mines, and What You Can Do To Help
With at least $11 billion in pre-1977 Abandoned Mine Lands and a similar amount of modern mines left to reclaim across the country, the United States has a big problem to solve. Luckily, reclaiming coal mines will create jobs and leave communities better situated to grow a more diverse economy. This webinar covered the differences between historical Abandoned Mine Lands and modern day functionally abandoned mines, what resources exist to tackle these problems, and what you can do to ensure all of these mines are cleaned up. [ Originally aired August 19, 2021 ]
---
Energy Democracy in Action: How Communities are Gaining Control Over HOW MUCH Power Costs
The third event in our series on energy democracy covered how communities are ensuring that essential energy services are affordable for all people, regardless of household ability to pay. [ Originally aired August 31, 2021 ]