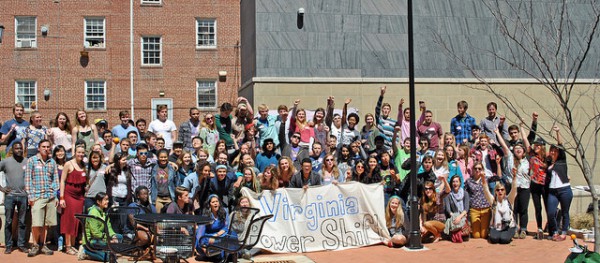 Building up communities, empowering people to overcome oppression and standing up to polluters with grassroots strength: these were among the central themes of Virginia Power Shift, which took place at Virginia Commonwealth University in Richmond last weekend. Students worked tirelessly to involve campuses from all over the state, and delegations traveled from every corner of Virginia to join in the hard work (and, yes, also the play) that constitute this amazing young leaders' summit.
An eye-opening and inspiring convergence of developing leaders and newly-born activists and loads of young reformers in between, the event showcased a movement on the rise, bringing social justice, climate and energy, pro-democracy and equality campaigns into one space to share skills and generate new approaches to problems.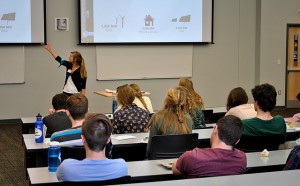 Words don't seem to capture the Power Shift ethic and attitude of heightened awareness and an open-minded way of caring for all people struggling for fairness and equity, but the picture above captures some of the substance and spirit of the weekend of learning and action.
Workshops given on the issues of the moment ranged from student debt to mountaintop removal mining, renewable energy to voter suppression, privilege and discrimination to corporate campaigning against greenwashing and unethical practices. Remarks by climate movement and environmental justice leaders like Energy Action Coalition's Lillian Molina, Virginia New Majority's Tram Nguyen, and the Hip Hop Caucus' Reverend Lennox Yearwood capped off the conference on a high note.
The weekend of action and leadership is just the beginning of a redoubled effort to expand participation of students on campuses in the many organizing opportunities highlighted in Richmond, and in many other fights that this generation takes seriously.
Are you a student ready to engage in this powerful movement? Get with the active organizations on your campus, or check out the top-notch student coalition behind Power Shift 2014!