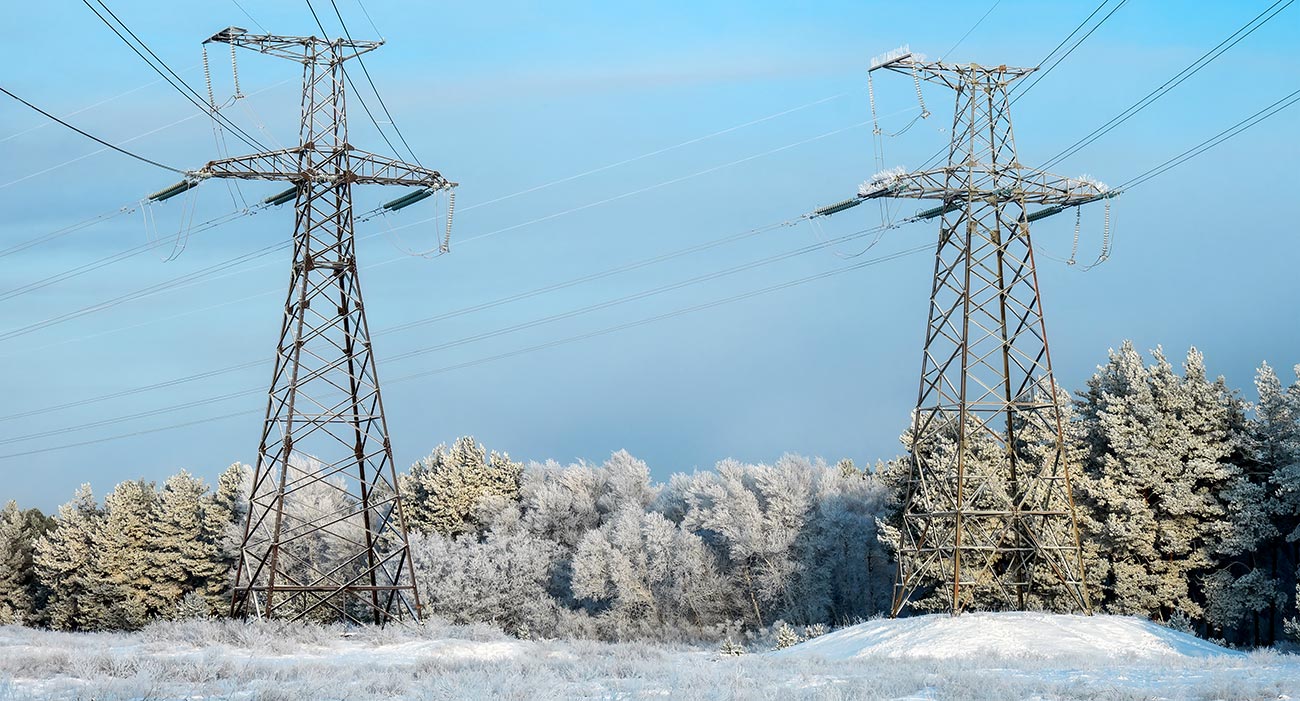 During this weekend's unusually low temperatures, people whose power is produced by the Tennessee Valley Authority and Duke Energy have experienced coordinated, rolling electricity blackouts to reduce electricity demand and prevent major grid outages that could take days or weeks to restore.
These outages have been affecting Duke's direct residential customers as well as rural electric cooperatives and municipal utilities that purchase their power from Duke or TVA. A statement on TVA's website and social media around 12:30 p.m. Saturday announced that the utility has now ended planned intermittent interruptions, which took place throughout the service area on Friday and Saturday morning.
PJM Interconnection, the grid operator for 13 states, is urging residents to conserve energy by setting thermostats lower than normal and delaying use of appliances like dishwashers and stoves. Meanwhile, high winds are causing other power outages throughout the region.
According to the Tennessean, "TVA had to reduce strain on its grid as demand for energy ran nearly 35% higher than expected on a typical winter day. At the same time, a few of its coal and gas energy facilities were down because of the freezing temperatures."
"Utilities are working hard to prevent catastrophic grid outages after four of TVA's fossil fuel power plants dropped offline during freezing temperatures" said Appalachian Voices' Tennessee Campaign Manager Bri Knisley. "These rolling blackouts can be dangerous in single-digit weather, especially for people who are medically dependent on electricity. Widespread investments in energy efficiency are critical for addressing increased demand as climate change causes these extreme weather events to become more frequent. Unfortunately, TVA slashed its energy efficiency programs over the years and these resources currently make up only 1% of the federal utility's portfolio."
Less than 3% of TVA's power comes from solar and wind. None are currently reported to be offline as a result of freezing weather.
Please check on your family and neighbors as the arctic temperatures continue to challenge much of the country. For tips on staying warm without power, see the links below. It's critical to follow safety precautions when using generators or cars as a power source to avoid life-threatening risks. Many localities offer warming centers, so looking up centers in your area in advance can help you prepare for long power outages.
Consumer Reports: 5 Ways to Stay Warm During a Winter Power Outage
PopSci: How to Stay Warm Without Power
PolitiFact: How to Stay Warm Without Power in a Winter Storm