By Chris Robey
Keep an eye to the roadside on your winter travels and you'll likely glimpse a flash of red among the muted woods and snowy fields. The distinctive "spikes" of sumac berries are a common sight in winter, persisting long after other trees and shrubs have fallen bare.
Tipping the sumac's branches like red candle flames, the berries, called drupes, ripen in autumn and gradually turn dark red as winter sets in. When forage becomes scarce, these berries are an important food source for winter wildlife, including fox squirrels, cottontail rabbits, white­tailed deer and more than 300 species of birds.
Their attractiveness also plays a key reproductive role: animal digestion helps the seeds germinate, while free­roaming wildlife help disperse the seeds through their scat.
Given the right conditions — namely dry, well­-drained soils — sumac thrives easily, and is often among the first plants to re-­inhabit disturbed areas like roadsides, burns and mine sites. Sumac's preference for poor, disturbed soils, as well as its habit of dropping root suckers wherever it dies, lends to its reputation as a pesky invasive species.
A Dash of Sumac
Until the Romans introduced lemons to Europe, sumac was used as a spice for thousands of years to impart foods with a lemony tang as well as a lovely burst of color.
According to the cooking blog The Kitchn, sumac remains a key ingredient in many Turkish, Iranian, Syrian and Lebanese dishes. The ground-up drupes can be used for rubs, marinades and dressings as well as for seasoning grilled meats and vegetables. Read more and pick up a few easy recipes with sumac at https://bit.ly/1IbwKtS.
And that's not the only reason sumac gets a bad rap. "Most people, when they hear the word 'sumac,' think poison sumac," says Becky Linger, associate professor of medical chemistry at the University of Charleston and certified West Virginia naturalist, who is currently writing a book on edible and medicinal plants in Appalachia. Both poisonous and nonpoisonous sumac types are classified within the same family of plants, Anacardiaceae, along with poison ivy, cashews, pistachios and mangoes. That sumac is related to the cashew, whose husk is as toxic as its nut is nourishing, speaks further to people's ambivalence toward this curious plant.
While deserving of its toxic reputation for the painful rash it causes, poison sumac is relatively uncommon in the mountains. Distinguished by its pallid white drupes, it tends to prefer swampy lowland soils. "People have contact dermatitis against a lot of things," says Linger, and just as people may mistakenly blame goldenrod for hay fever, sumac often takes the heat for other skin allergies. Besides poison sumac, there are four nontoxic species: staghorn, smooth, fragrant and shining or winged. Smooth and fragrant sumac are by far the most wide-ranging, found throughout the eastern United States. Shining, or winged, sumac is also fairly common. Classified as shrubs or small trees, their heights range according to type: Staghorn sumac plants are the tallest, reaching up to 35 feet while fragrant sumacs are the shortest at 2 to 7 feet.
Linger says another variety, staghorn sumac, is nearly ubiquitous in West Virginia and further north. It is distinguished by its delicately curved panicles as well as the fine, stiff hairs that cover its drupes and branches and resemble buck velvet. This particular variety is well-known for its use in making qualla, a tart, antioxidant-­rich drink made by steeping the drupes in cold water.
First brought to North America by European colonists, who in turn acquired the plant from the Middle East, where it originated, sumac has a long history of use as a spice. The concentrated juice of the drupes also makes a good marinade, imparting meats with a lemony tartness. American Indians have utilized sumac for a host of medicinal uses, depending on the variety. Teas made from the drupes or leaves of fragrant sumac were used to treat bronchitis, while the bark of winged sumac was used as a nursing aid for mothers. Leaves from the winged sumac, rich in tannins, were also used for treating toothaches, diarrhea, dysentery and other stomach ailments. These tannins are also useful in making dyes and tanning leather; in the Middle East, tanners used a solution made with dried sumac leaves to achieve a soft, pliable leather and then dyed it a deep Moroccan red.
The uses of sumac are as varied as its long, multicultural history. So when those bright red panicles next catch your eye, take a moment to pause and consider the richness bundled within.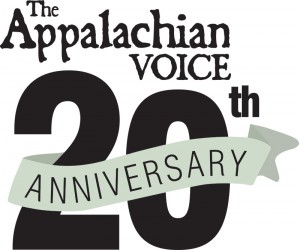 From the Archives
Another plant that may catch your eye this winter is witch hazel. It's scraggly yellow blooms stand out brilliantly against bare forests. Once farmers used its branches for making divining rods they believed would lead them to fresh water. Today, its extract is common in many skincare products.
[ Read the original story from 2002, "The Spooky, Erie Nature of Witch Hazel" ]