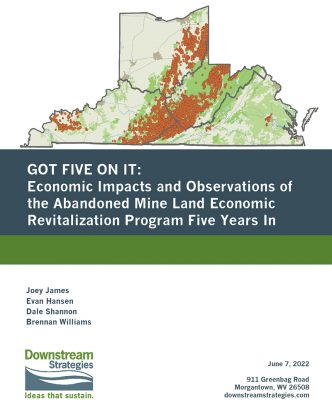 The Abandoned Mine Land Economic Revitalization Program was established in 2016 to return abandoned mine lands to productive use through economic and community development. The AMLER Program provides grants to the Appalachian states and Indian Tribes with the highest amount of unfunded problems on AMLs.
Each year since its inception, Congress has funded the AMLER Program, and the Office of Surface Mining Reclamation and Enforcement has provided eligible states with grants. These grants have then been administered by state agencies.
Finally, after six years, there are sufficient data and case studies to evaluate the program's progress towards its goals. This report from Downstream Strategies and members of Reclaiming Appalachia Coalition explores that data and examines the achieved and potential benefits of the AMLER program.