Twenty-five years ago — in July, 1997 — a group of forward-thinking individuals turned the budding The Appalachian Voice newspaper into an organization dedicated to protecting our region's communities and natural heritage from extractive industry. Their initiative and the hard work they set in motion would lead to the formidable force for change that Appalachian Voices is today.
In 1997, the points of conflict were more specific and local. Today, the threat of climate change looms above all: a worldwide threat. But even in a global context, Appalachia remains a fulcrum in the larger movement to restore and defend our natural world. Few biomes in North America rival Appalachia for biodiversity, but the region has too often been ravaged and plundered for the extraction and transport of the mineral wealth that lies beneath it.
As the world confronts the end of oil and natural gas as mainstays fueling its electrical grids, Appalachian Voices leads the fight in our region for a just and equitable transition to renewable energy. This fight demands our highest and best efforts, for nothing less will move our broken energy systems and the special interests they serve. Ours is a moment that demands every community, including those who have been overlooked and underrepresented, be the authors of the new, generative economic future that Appalachia deserves.
At a pivotal time for the nation and the world, we are pleased to provide this report to show you what you have helped to achieve over that 25-year history, and in particular the last year when the scale of our collective impact has reached new heights. On the local, regional, state, and federal levels, Appalachian Voices continues to make extraordinary progress bringing commonsense, grassroots perspectives to the attention of policymakers and legislators who need to hear them. The result is cleaner air and water, protection of our mountains, creeks, and forests, and more thriving communities. And at "25 years young," we know there's a lot more where that came from.
Thank you for your commitment, your membership, and your investment in our shared work.
Timeline of Successes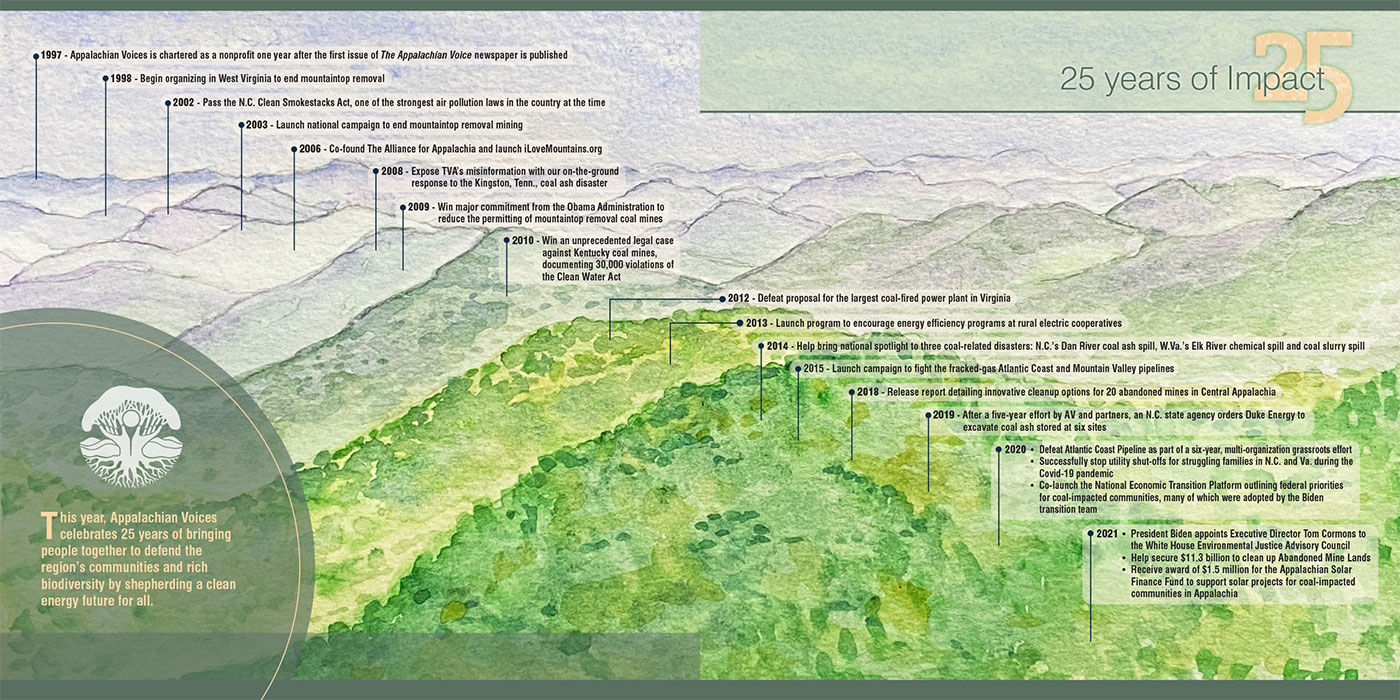 Our immense traction in 2021 and early 2022 builds on decades of success together as we celebrate our 25th anniversary.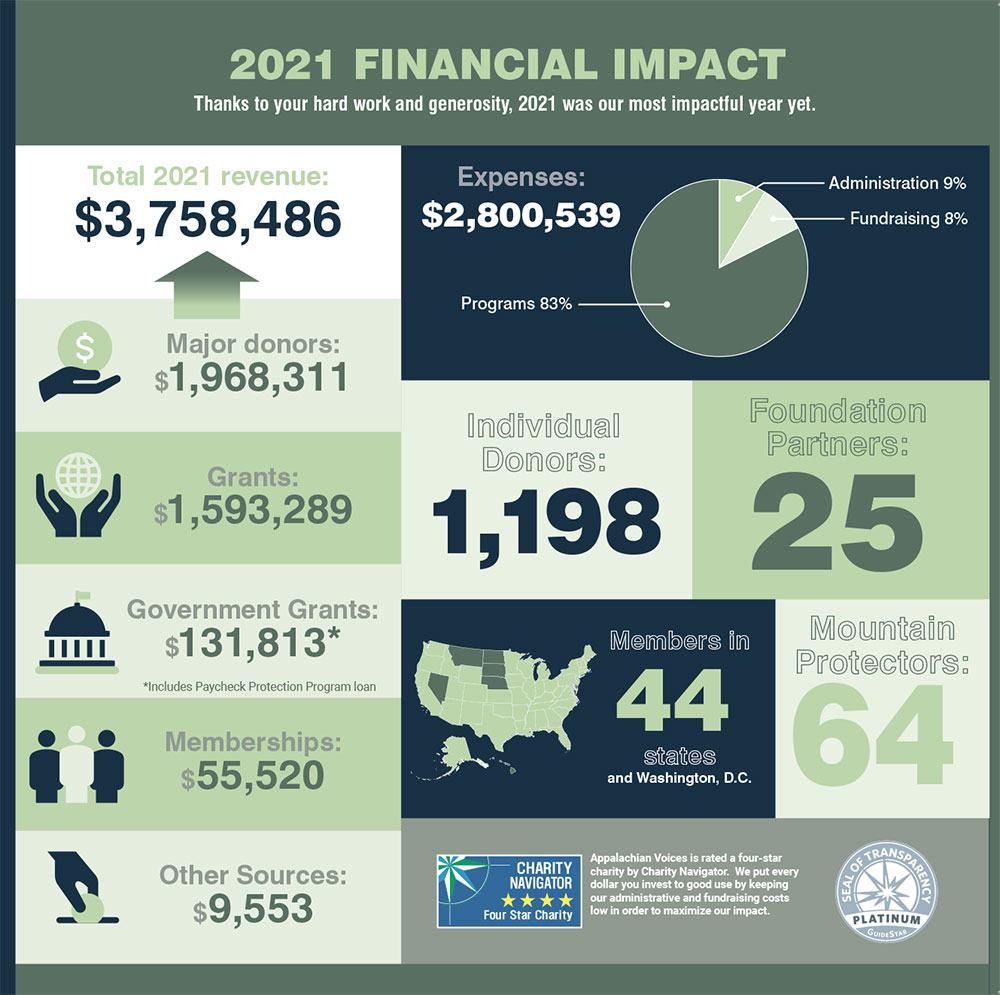 View the Financial Impact PDF version