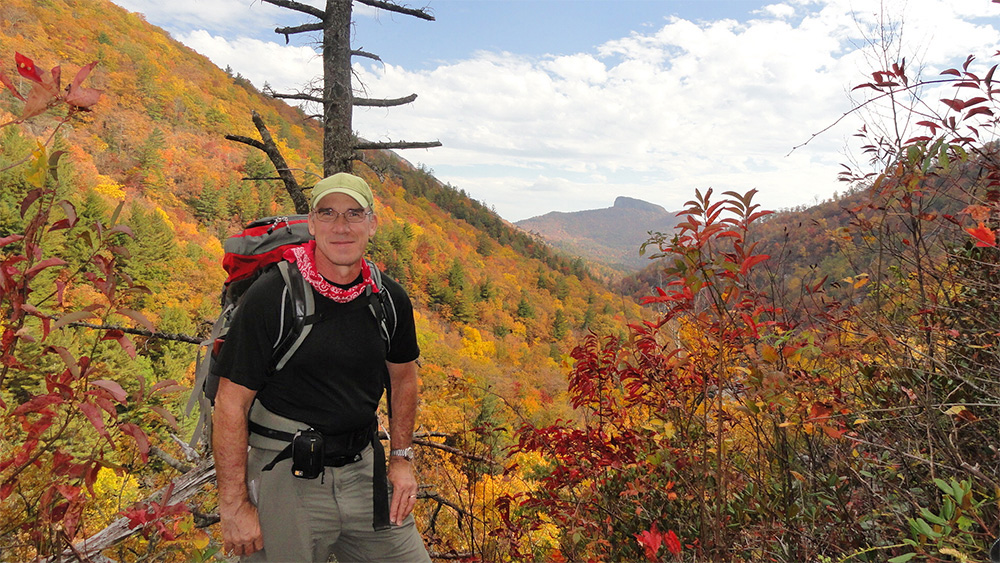 Clean Water Advocate Joins Appalachian Voices Board
By Kelsey Boyajian
Growing up in eastern Tennessee, Dr. Pat Holmes saw the Appalachian mountains as a place of beauty and destruction. After seeing mountains in nearby Kentucky degraded by strip-mining and water pollution, Pat was drawn to the environmental movement. As the scale of strip-mining escalated in the late nineties, he became involved in the campaign to end mountaintop removal mining.
Now a resident of Valle Crucis, N.C., he is a diagnostic and interventional radiologist at Cannon Memorial Hospital in Linville and Watauga Medical Center in Boone.
Pat, a board member at Appalachian Voices, continues to actively support the Blue Ridge community and strives to preserve the beauty of this mountain homeland. Pat has also been active in the clean water movement since 1984 when living in Newport, Tenn. he was troubled by the pollution that the Pigeon River carried through the town.
The river was highly polluted by Champion Paper Products plant in Canton, N.C. and Pat became involved in pushing the U.S. Environmental Protection Agency to pass stronger regulations for the plant's pollution. This community's collective effort was eventually a success and river health improved, a feat that stuck with Pat.
"I just love a mountain creek. It's about as good as it gets," he says. "The thought of destroying something like this for profit is so wrong to me."
Years later, when Pat moved to Watauga County, he picked up a copy of The Appalachian Voice at a local grocery store. He knew Appalachian Voices' push to end mountaintop removal coal mining went hand in hand with his desire for clean water.
Pat believes that creating a more sustainable future for the region involves supporting a more diverse economy. "There's got to be an effort made to help Central Appalachian communities to develop some economy beyond the coal economy they've had for a hundred years," he says.
"My hat is off to those at Appalachian Voices," says Pat. "I have met many of the staff, I've seen how qualified they are and how hard they work. I want to do all I can to help them accomplish their goals of stopping mountaintop coal removal and keeping the beauty of Appalachia intact."