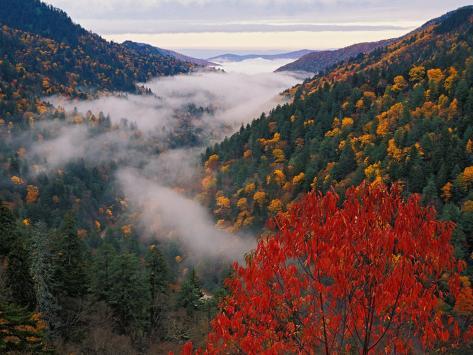 Yesterday, at the request of the sponsors, votes on the "Scenic Vistas Protection Act" were delayed one week, to the next Committee calendar on Wednesday, March 20th.
The Senate Energy, Agriculture, and Natural Resources Committee will take up the bill first at 9:30 AM on Wednesday.
The House Subcommittee on Agriculture and Natural Resources is scheduled to vote at 1:30 the same day.
These committee offices have told us that they are hearing from a LOT of people who are working to protect our mountains. Keep up those calls! Talking points below…
Senate Committee Members:
Chairman Steve Southerland (R-Morristown)/615-741-3851
Mae Beavers (R-Mt Juliet)/ 615-741-2421
Jim Summerville (R-Dickson) / 615-741-4499
Mike Bell (R-Riceville) / 615-741-1946
Charlotte Burks (D-Monterey) / 615-741-3978
Ophelia Ford (D-Memphis) / 615-741-1767
Todd Gardenhire (R-Chattanooga) / 615-741-6682
Dolores Gresham (R-Somerville) / 615-741-2368
Frank Niceley (R-Knoxville) / 615-741-2061
House Committee Members:
Chairman Ron Lollar (R-Bartlett) / 615-741- 7084
Curtis Halford (R-Dyer) / 615-741-7478
Andy Holt (R-Dresden) / 615-741-7847
Judd Matheny (R-Tullahoma) / 615-741-7448
Billy Spivey (R-Franklin) / 615-741-4170
John Tidwell (D-New Johnsonville) / 615-741-7098
Ron Travis (R-Dayton) / 615-741-1450
Brenda Gilmore (D-Nashville) / 615-741-1997 [This is a "Thank you!" as Representative Gilmore is a cosponsor of the Scenic Vistas bill.]
Tell these legislators your name and let them know you are a Tennessean who cares about protecting our mountains. And please pass this along, so that legislators hear from as many Tennesseans as possible.
Talking points and bill information below…
(more…)
Read More ...