Campaign Updates
2015 legislative update Our Va. Campaign Coordinator reflects on a flurry of energy bills this session, some bad, some not quite so bad.
Board votes on CFX Appalachian Voices represented concerns of some 130 citizens about the controversial Coalfields Expressway.
Appalachian Voices is committed to a clean energy future in Virginia that sustains our natural environment while creating new opportunities for sustainable economic growth. With strong support from our growing base of thousands of members and volunteers in the Old Dominion, we work to protect our treasured mountains, vital water resources, and other rich natural assets — and the health of citizens — from the ravages of extracting and burning of fossil fuels.
We advocate that Virginia's decision makers and utilities adopt sound energy policies, including strong energy savings programs and wind and solar projects, which will help save families money, create jobs, boost local economies, and diminish the impacts of climate change. We are also fighting hard to end the devastating practice of mountaintop removal coal mining, and working to ensure no new coal-fired power plants are built in Virginia.
Appalachian Voices encourages Virginians to keep the pressure on our leaders to ensure we have clean air, clean water, clean energy and a bright future.
New Power for the Old Dominion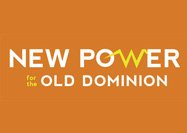 Appalachian Voices is proud to be a founding organization of the Wise Energy for Virginia Coalition. Together, we defeated the largest coal plant ever proposed in the state, forced a 98% percent reduction in toxic mercury pollution at another, and continue to grow a statewide community of advocates for a clean energy future in the Old Dominion. Learn more >>
Promoting Clean Energy in Virginia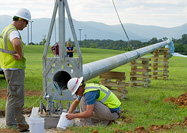 Appalachian Voices works to promote the many benefits of energy savings and renewable energy sources for Virginia, often against all odds. With our partners in the Wise Energy for Virginia Coalition, we have become a significant player on these issues during the annual General Assembly sessions. Learn more >>
Ending Mountaintop Removal Coal Mining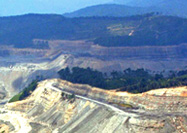 More than 156,000 acres of Appalachian forest in Virginia have been destroyed and more than 150 miles of streams have been obliterated or severely polluted by mountaintop removal coal mining. The process — in which ridges are blasted apart to expose thin seams of coal and the waste is dumped into nearby valleys — is destroying people's health and Virginia's mountain heritage. Learn more >>