Our Energy Savings team is working to bring affordable financing for residential energy efficiency to rural electric cooperatives in western North Carolina — and the rest of the state. Here in the mountains, we are reaching out to residents, as well as community service agencies, energy efficiency businesses and key decision-makers in service areas of four electric membership corporations (EMCs) — Blue Ridge, Surry-Yadkin, French Broad and Rutherford — to generate support for energy efficiency finance programs.
At the state level, Appalachian Voices co-founded the North Carolina On-Bill Working Group, which works to expand public outreach and technical assistance for the development of on-bill energy efficiency finance programs through all of the state's 26 electric cooperatives. The working group also includes the Environmental Defense Fund, University of North Carolina's Environmental Finance Center, Southeast Energy Efficiency Alliance, Southern Alliance for Clean Energy and Southern Environmental Law Center.
We are also working with local and state partners to advocate for a strong state carbon emissions reduction plan that meets the requirements of the Environmental Protection Agency's Clean Power Plan. Our goals are to:
Ensure that the state provides for an inclusive stakeholder process;
Achieve the targets EPA has set for North Carolina; and
Ensure energy efficiency and renewable energy goals are a fundamental component of the state's approach to reduce carbon emissions.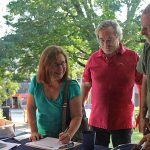 Blue Ridge EMC Campaign
Our initial campaign focused on Blue Ridge Electric Membership Cooperative's service area with a substantial outreach and education effort, including our successful High Country Home Energy Makeover Contest in 2015. As a result, the co-op launched a pilot on-bill energy efficiency finance program called the Energy SAVER Loan Program.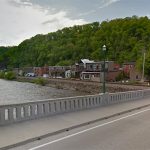 French Broad EMC Campaign
We are working in the French Broad Electric Membership Cooperative's four-county area to generate support among members and encourage the co-op to expand its current low-interest on-bill financing program to include weatherization and other energy efficiency improvements.
Surry-Yadkin EMC Campaign
Surry-Yadkin Electric Membership Cooperative offers a rebate and other incentives to encourage its customers to save money, but has no financing program for energy efficiency improvements. We are working to generate support for an on-bill financing program for residents of the counties served by the co-op.
Rutherford EMC Campaign
After generating momentum in other co-op service areas, we will be launching a community outreach effort in 2017 focused on generating support for on-bill financing among communities served by Rutherford Electric Membership Corp. Stay tuned for more and contact us to get involved.