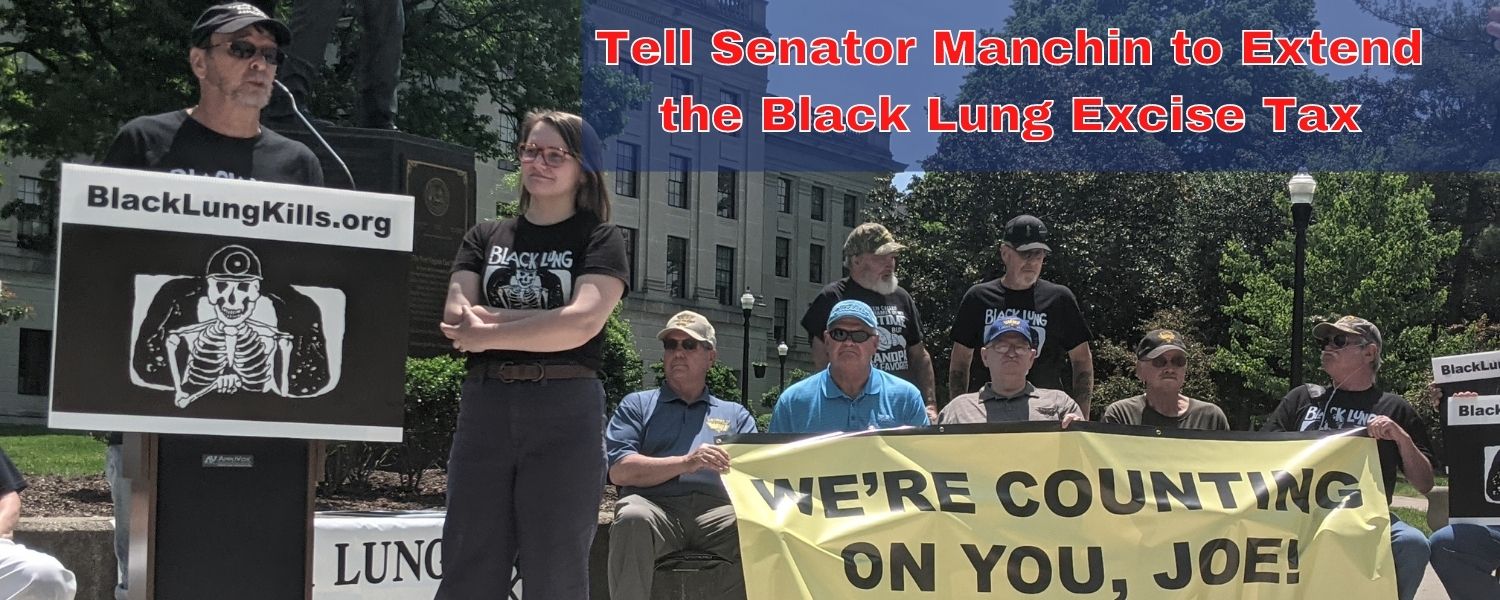 Thousands of coal miners and their families rely on the Black Lung Disability Trust Fund to pay benefits for black lung disease — including health insurance and a small living stipend.
At the beginning of this year, the single source of revenue for black lung benefits — the Black Lung Excise Tax— was cut by more than half.
Now the trust fund is losing more than $2.8 million a week. This means that the coal companies are benefiting from a new tax break, while taxpayers are paying the difference.
The living stipend for a miner is less than $700 a month, and the health insurance can make all the difference for the survival of families dealing with this devastating disease.
Now, Congress is considering a new budget bill that could include an extension to the Black Lung Excise Tax. We are demanding that Congress take action before the Black Lung Trust Fund sees further losses.
Please ask Senator Manchin to support a 10-year extension of the Black Lung Excise Tax in the new budget reconciliation bill.