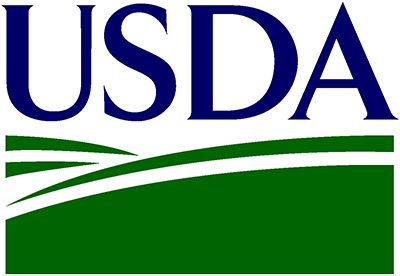 Energy Efficiency and Conservation Loan Program
The Energy Efficiency and Conservation Loan Program (EECLP) is a loan guarantee program offered by the U.S. Department of Agriculture's Rural Utilities Service (RUS). Prior to the implementation of the EECLP, there had not been a USDA loan program specifically for supporting utility energy efficiency programs and improvements. The EECLP funds come out of RUS's general lending pool, which has up to $5 billion in capital available for lending each year.
The goals of the EECLP are to:
Increase energy efficiency at the end-user level;
Modify electricity load such that there is a reduction in overall system demand;
Effect a more efficient use of existing electric distribution, transmission and generating facilities;
Attract new businesses and create jobs in rural communities by investing in energy efficiency; and
Encourage the use of renewable energy fuels for either "demand side management" or the reduction of conventional fossil fuel use within the service territory.
Through the EECLP program, the RUS provides loan guarantees to electric cooperatives and other rural electricity providers. The provider can re-lend the funds to their residential and commercial customers in order for those customers to make energy efficiency improvements. Under some programs, known as on-bill financing, the customer would then repay the "loan" to the utility through their monthly electric bill, and the utility would then repay USDA.
Eligible activities directly benefiting residential customers that may be funded through the EECLP include, but are not limited to:
Energy efficiency measures implemented on the premise (property) of an electricity customer;
Energy audits of a residence;
Consumer education and outreach programs; and
On- and off-grid renewable energy systems
What are the benefits of the EECLP?
There are many benefits to increasing the efficiency of energy use and to any program that helps fund improvements in energy efficiency. Environmentally, energy efficiency results in reduced greenhouse gases and other pollutants associated with electricity production. Economically, the benefits include:
Reduced electricity costs for residents and businesses, which results in more money being made available for spending in local communities;
Greater demand for local energy services, and therefore local jobs, including home weatherization, duct repair, insulation and appliance repairs and upgrades; and
The expansion of existing businesses and attraction of new businesses to rural communities.
More specifically, the EECLP helps provide funding that both electric co-ops and their customers need in order to fund energy efficiency at the customer level. In many cases, neither the co-op nor the customer has the money to pay for significant efficiency improvements. The EECLP offers the potential to remove that upfront barrier.
How can rural customers make sure their electricity providers take advantage of the EECLP?
The best thing you can do as a customer — and as a partial owner of your co-op — is to contact your co-op and express your desire for a home energy efficiency finance program. Mention the EECLP as a possible source of funding your co-op can use to develop such a program. Also tell your neighbors and others in your community to do the same.
To help you in this, Appalachian Voices has developed an Energy Savings Action Center, an online tool to help you learn about any energy efficiency programs or incentives your co-op currently offers, and to contact your co-op to request a home energy efficiency finance program.
Rural Energy Savings Program
The Rural Energy Savings Program (RESP) is a another USDA loan guarantee program that was offered for the first time by the U.S. Department of Agriculture's Rural Utilities Service (RUS) in 2016. The RESP was signed into law in February 2014 as a provision (Sec. 6205) of the Agriculture Act of 2014. At full funding, the RESP could provide up to $75 million per year in zero interest loans to eligible borrowers every year through 2018 (funding permitted) and possibly beyond if it is re-authorized.
Unlike the EECLP, the RESP requires annual congressional appropriations for the credit subsidy which allows RUS to provide the zero-interest loan guarantees to eligible applicants.
The purpose of the RESP is to "help rural families and small businesses achieve (energy) cost savings by providing loans to qualified consumers to implement durable cost-effective energy measures." The program is specifically intended to fund commercial and residential on‐bill finance energy-efficiency loan or tariff programs. In other words, the RESP supports the creation of expansion of consumer re-lending programs, where the rural electricity provider receives a RESP loan from RUS, and then re-lends the funds to customers who want to make energy efficiency improvements to their home or business.
Eligible Borrowers
The RESP provision defines an eligible entity (primary borrower) as:
Any public power district, public utility district, or similar entity, or any electric cooperative…that borrowed and repaid, prepaid, or is paying an electric loan made or guaranteed by (RUS) or any predecessor agency;
Any entity primarily owned or controlled by one or more entities described above; or,
Any other entity that is an eligible borrower of the (RUS).
In terms of entities (qualified consumers) that can serve as the ultimate recipient (borrower) of RESP loans, the provision defines a "qualified consumer" as "a consumer served by an eligible entity (electricity provider) that has the ability to repay a loan," with "ability" being determined by the eligible entity.
Eligible Investments and Activities
Eligible investments are generally defined as energy efficiency measures implemented for or at property served by a rural electric utility, with such measures being "structural improvements and investments in cost‐effective, commercial technologies to increase energy efficiency." Ultimately, the energy efficiency activities to be funded through a RESP loan will be determined by the primary borrower. However, the measures offered, in aggregate, must achieve cost savings that result in a payback period of 10 years or less. Services such as energy audits and measurement and verification are required activities.