October 8, 2016
New NC Energy Efficiency Outreach Coordinator!!
The Energy Savings for Appalachia campaign is excited to announce that we've promoted Lauren Essick to be our new Outreach Coordinator for North Carolina!! Lauren has been with Appalachian Voices since January 2015, serving most recently as our Operations and Outreach Associate and the Distribution Manager for The Appalachian Voice. We're looking forward to having Lauren direct our community outreach efforts promoting energy efficiency finance programs throughout western N.C.!
Convening the French Broad Community Energy Forum
Our French Broad campaign has seen a summer ripe with community outreach. With the cold weather coming, we are focusing our energy on developing a successful on-bill financing program with French Broad Electric. On October 19, we will gather with utility officials, local community members, service agencies and energy efficiency experts from across the state to discuss this opportunity. If you are a French Broad Electric member, join us to discuss how to lower your energy costs and build a resilient and energy efficient community together.
WHEN: October 19, 11:00 a.m. — 2:00 p.m.
WHERE: Madison County Cooperative Extension Office
Free lunch and refreshments provided. RSVP now!
Raising Up the Voices of Appalachia
Pam and Ed McNally are the shining star volunteers of the French Broad Electric campaign. They have previously volunteered as distributors of The Appalachian Voice, but a year ago they stepped up to help us spread the word about energy efficiency. They have gathered support for the French Broad energy efficiency campaign while also working to bring solar to their local library and church! Learn more about our French Broad campaign.
Peanut Butter and Jelly Time!!
The American Council for an Energy-Efficient Economy recently published a blog post that compares the combination of solar power and energy efficiency to a childhood favorite—peanut butter and jelly! Instead of choosing one technology over the other, the post argues, energy efficiency and solar should be implemented together for the greatest energy and cost savings. ACEEE's analysis found that when solar and energy efficiency work together, like peanut butter and jelly, solar generation can cost as much as 25% less per kilowatt-hour and meets a greater share of demand. Read the blog here!
Other Good News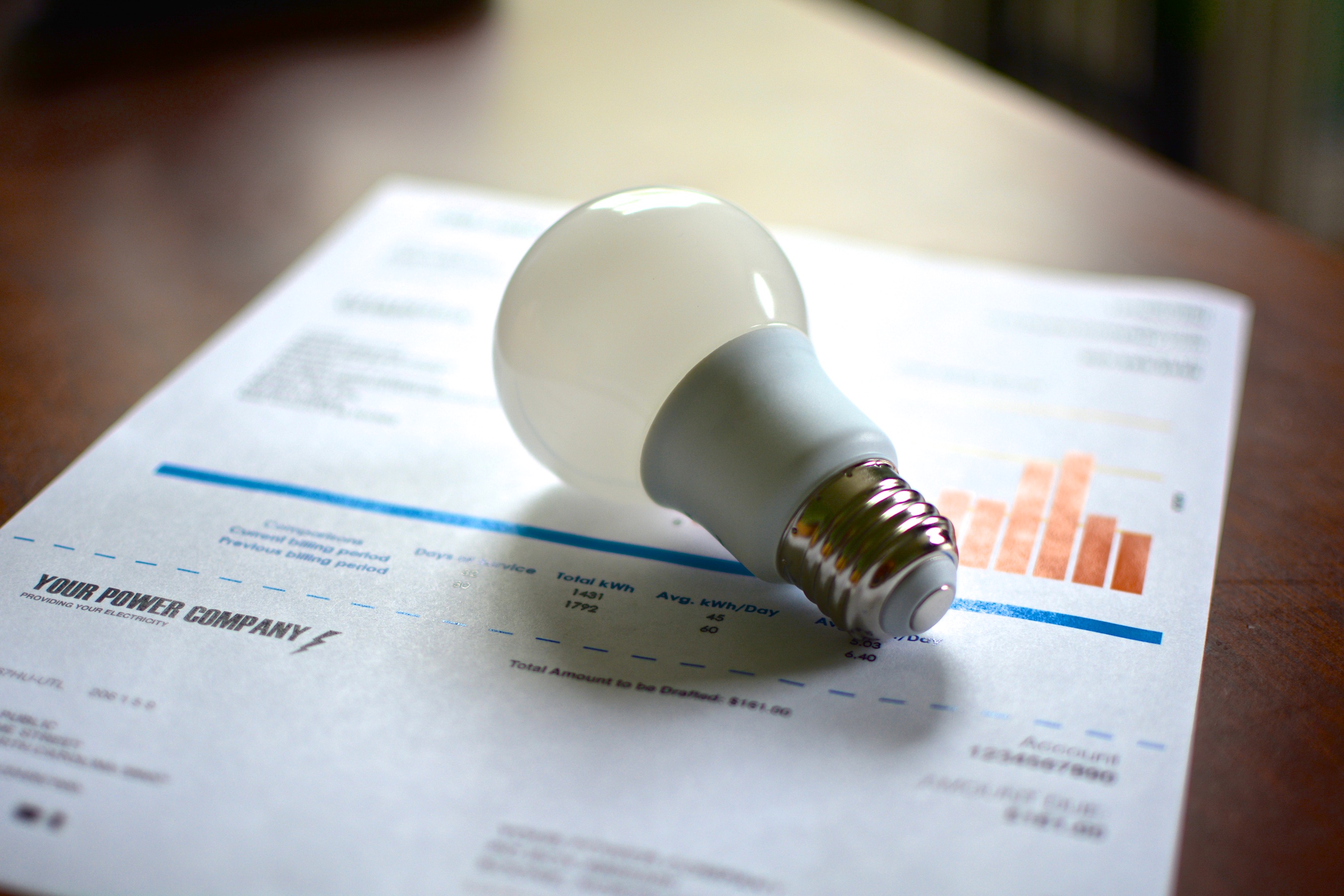 Daylight Savings Challenge
Almost one hundred students at Appalachian State University accepted the challenge of replacing 160 incandescent and CFL light bulbs with energy efficient LEDs before Daylight Saving Time ends on November 6. These Sustainable Development and Appalachian Studies students are collaborating with a local Project on Aging program to install the LED bulbs in older community members' homes, helping them save money on their energy costs. The challenge will eliminate the equivalent of nearly 10 tons of coal extraction and 25 tons of carbon dioxide emissions per year! Read more here.
MACED Receives $2 Million POWER Grant
The Mountain Association for Community Economic Development (MACED) received a $2 million grant from the Appalachian Regional Commission through the POWER Initiative to fund their Economic Transition for Eastern Kentucky program which will train laid off coal miners to work in the energy efficiency field. Read more about MACED's grant here.
Appalachian Electric Cooperative Launches Go Green Committee
At their 2016 annual meeting last month, Appalachian Electric Cooperative in Tennessee announced their new "Go Green" committee to determine ways the utility can continue to reduce, reuse, and recycle. Additionally, AEC's General Manager Greg Williams reported that a recent project replacing the lighting in their headquarters and warehouse with LED bulbs will create $13,000 in annual savings. Check out the article!
Tips and Resources

Monthly Energy Efficiency Tip! — Weatherization


Weatherization projects aim to reduce air leakage in your home. When you minimize air escaping from finished areas, your heat will stay inside, keeping you warm. This allows you to set temperatures lower which results in less energy consumption and a reduction of your energy costs. Check out our new video with helpful weatherization tips!

Do you have an energy tip to share? Please email rory@appvoices.org to submit your tip!


Events

October 30 is National Weatherization Day
Boone, N.C. residents: the New River Light & Power Stakeholder Meeting is scheduled for Thursday, Oct. 13 at 6:30 p.m. in the Great Hall at the Living Learning Center. 305 Bodenheimer Drive.

Forward this email to 5 friends
Take Action: Sign a letter to your cooperative supporting energy efficiency
Live in western N.C.? Host a free workshop at your church or local community group -- contact ridge@appvoices.org to set one up!
Send a letter to your local newspapers expressing your support for home energy efficiency. Contact rory@appvoices.org to get some tips.
Have you already made significant energy efficiency improvements? Share your story to help others see how they can experience the same benefits. Contact rory@appvoices.org to learn how.