November 5, 2016

Update Your Calendar: New Date for the French Broad Community Energy Forum
With the cold weather coming, we are focusing our energy on developing a successful on-bill financing program with French Broad Electric in western North Carolina. On November 16, we will gather with utility officials, local community members, service agencies and energy efficiency experts from across the state to discuss on-bill financing programs. We changed the date of the forum to November 16 to ensure local leaders could attend and make it as productive as possible. If you are a French Broad Electric member, join us to discuss how to lower your energy costs and build a resilient and energy efficient community together.
WHEN: November 16, 11:00 a.m. — 1:30 p.m.
WHERE: Madison County Cooperative Extension Office
Free lunch and refreshments provided. RSVP now!
Weatherization Assistance Program Turns 40!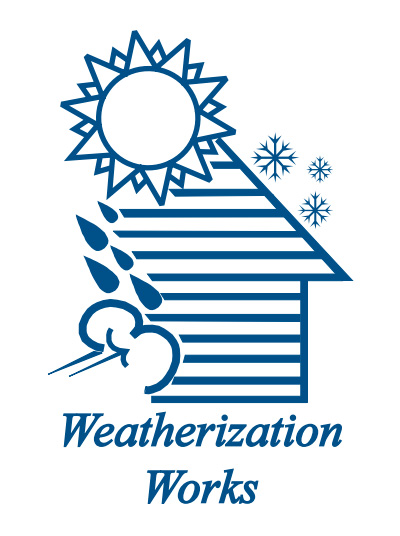 October 30 marked the 40th anniversary of the Weatherization Assistance Program. Created by the 1976 Energy Conservation and Policy Act following the high unemployment and energy costs during the 1973 oil crisis, the purpose of the program was multifaceted: it would lower energy costs and increase health and safety for low-income families by making their homes more energy efficient, and would also reduce dependence on foreign oil and cut carbon emissions. Since the Carter Administration established the Weatherization Assistance Program, over 7.4 million homes have been weatherized. Find out more about WAP and the measures you can take to make your home more comfortable.
Expanding Energy Efficiency Programs to their Full Potential
In a new report, the American Council for an Energy-Efficient Economy explores challenges faced by residential retrofit programs and opportunities to improve these programs and expand participation. One of ACEEE's suggestions is to make it easier to access actual energy use data so programs can improve energy savings estimates. This could allow programs to use a Pay as You Save model, in which home retrofits are financed through the energy that is saved. To learn more, check out ACEEE's short blog or download the report.
PAYS is Paying Off for Arkansas Residents
Earlier this year, Ouachita Electric Cooperative in Southern Arkansas launched an on-bill tariff program for energy efficiency improvements called HELP PAYS. The new program, based off the Pay as You Save model, saves participants money even as they're paying off the efficiency upgrades and ties that payment to the electric meter, not the homeowner. In the first four months of HELP PAYS, participation tripled, and renters —ineligible for the previous program — made up almost half of all new participants. Read the whole report or check out some of the key findings.
Other Good News
Appalachian Electric Cooperative Community Solar
Appalachian Electric Cooperative and Knoxville-based Aries Energy have partnered to install a 1.37 megawatt community solar project in Tennessee. The project, funded by the Tennessee Valley Authority, is the first utility-scale community solar project in the state, serving 35,000 of Appalachian Electric Cooperative's members. Learn more!
Knoxville Extreme Energy Makeover seeking more participants
Knoxville's Extreme Energy Makeover program is looking to weatherize 1,278 homes before September 2017, with 725 homes finished so far! The director of the Knoxville Sustainability Office recently stated that these completed weatherization jobs have so far saved "an estimated 3.7 million kilowatt-hours of electricity…enough to power about 225 average homes." If you are a Knoxville resident and are interested in participating, visit keemteam.com for information.
Tips and Resources

Monthly Energy Efficiency Tip! — Water Heater Efficiency


Water heating costs represent up to 18% of your monthly energy bill. Even if you can't afford to upgrade your water heater to a more efficient model, there are still ways to save. One option is to lower the temperature setting to 120 degrees. Learn other ways to make your water heater more efficient!

Do you have an energy tip to share? Please email rory@appvoices.org to submit your tip!


Events

NC Building Performance Association Networking Events
NCBPA is holding FREE networking events across the state. Check out the dates below, then go online to register.

Greensboro: Nov. 9, 5:00 – 7:00 p.m.
Pinehurst: Nov. 10, 8:30 – 10:30 a.m.
Asheville: Nov. 16, 5:00 – 7:00 p.m.
Boone: Nov. 17, 11:30 am – 1:30p.m.
Raleigh: Nov. 29, 5:00 – 7:00 p.m.
Charlotte: Nov. 30, 5:00 – 7:00 p.m.

AESP Web Conference
The Association of Energy Service Professionals is hosting a web conference Nov. 15 from 1:00-4:00 p.m. to discuss how electric cooperatives can implement energy efficiency programs. Register online (note: registration fee).

Forward this email to 5 friends
Take Action: Sign a letter to your cooperative supporting energy efficiency
Live in western N.C.? Host a free workshop at your church or local community group — contact ridge@appvoices.org to set one up!
Send a letter to your local newspapers expressing your support for home energy efficiency. Contact rory@appvoices.org to get some tips.
Have you already made significant energy efficiency improvements? Share your story to help others see how they can experience the same benefits. Contact rory@appvoices.org to learn how.