December 3, 2016

Bringing the Community Together around Energy Efficiency
Appalachian Voices is celebrating the success of our recent French Broad Community Energy Forum. The forum, organized by Appalachian Voices and sponsored by the North Carolina On-Bill Working Group, brought together almost 60 community members, local government officials, service agency representatives, and small business owners from the region served by French Broad Electric Membership Corporation. Check out our blog about the forum and local media coverage.
One major topic of discussion was how on-bill financing (OBF) could help co-op members lower their energy bills while also stimulating the local economy. OBF programs provide the upfront cost of energy efficiency home improvements and are often more accessible to renters and low-income households. Read a recent report from the Institute for Local Self Reliance to learn more about inclusive financing programs like OBF!
Other Good Energy Efficiency News
Tennessee Announces Clean Energy Grants
In early November, the Tennessee Department of Environment and Conservation announced that it is rolling out $1.5 million in clean energy grants across the state. The funding will be available to local governments, utility boards and other state entities through the Clean Tennessee Energy Grant Program for projects that support clean energy solutions, energy efficiency and conservation, or improving air quality. Preference will be given to projects in counties that are designated as distressed or have not previously received a clean energy grant. Pre-proposals are due by Feb. 28, 2017. Find out more and apply!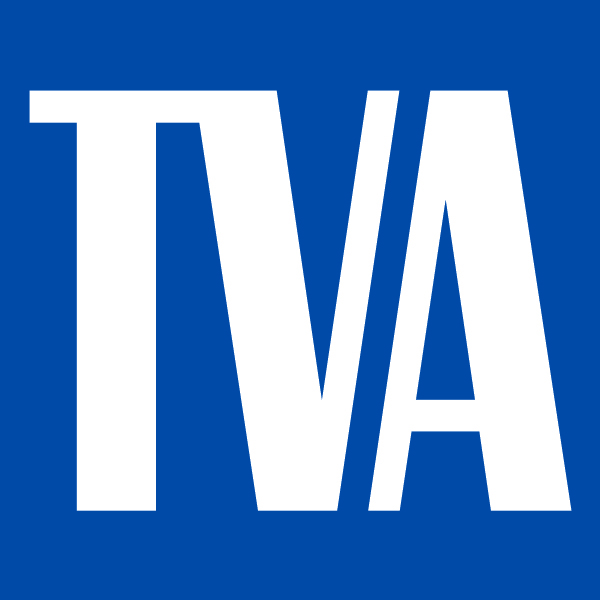 TVA plans to continue moving away from coal
Tennessee Valley Authority CEO Bill Johnson announced in the wake of November's presidential election that TVA plans to continue reducing its dependence on coal. President-Elect Donald Trump has said he will loosen environmental protections to make the market for coal more favorable, but Johnson says that fuel sources like natural gas and renewables like wind and solar are the more "economical choice at the moment." By 2026, TVA plans to reduce coal to 24% of the utility's energy generation while increasing its dependency on energy efficiency, natural gas, and nuclear — but unfortunately keeping renewables like wind and solar at just three percent of total generation. Read more about TVA's plan.
Energy Efficient Homes Are Healthy Homes
Having an inefficient home not only negatively affects your wallet, it can also negatively affect your health! According to the National Center for Healthy Housing, approximately 20-30% of asthma cases can be connected to the environmental conditions in your home. In October, the Green and Healthy Homes Initiative partnered with the Building Performance Institute to kickstart the Healthy Home Evaluator certificate, which will provide energy auditors, weatherization experts, and contractors with more expertise in identifying health & safety hazards in people's homes. Learn more about energy efficiency and your health.
More to Do to Make Co-ops Inclusive
Democratic member control is one of the
seven cooperative principles
. However, some rural electric co-ops have had a
rocky past
when it comes to ensuring that their leaders are fairly elected and representative of their membership. According to a
new report
on southern co-ops, only 4% of board members identify as African American, 0.3% identify as Hispanic and 10% identify as female in states with populations that are around 22% African American, 10% Hispanic and 51% female. Rural electric co-ops have the power to invest in clean energy, provide efficiency financing, and promote community development, but it might not happen if all members are not represented equally.
Read more about this issue
and
get involved with your co-op
!
Tips and Resources

Monthly Energy Efficiency Tip! — Holiday Gift List for Saving Energy


Energy efficiency is a great gift for the holidays, even if you're on a budget. Follow our shopping list below to give the gift of lower electric bills and carbon reduction all year long!

Foam Outlet Gaskets($1 per gasket): Sealing the space behind outlets and light switch plates prevents cold air from leaking in.
LED Light Bulbs ($1-2 per bulb): LEDs use 75% less energy and last longer than incandescent bulbs. LED string lights with LED bulbs are also available!
Weather Stripping ($4-$10 per roll): Weather stripping doors and windows prevents heated or cooled air from leaking outside.
Surge Protector Powerstrip ($10): Plugged-in appliances leech electricity. Using a powerstrip makes it easy to turn off all of your appliances at once.
Caulk ($10-$20 for caulk and caulk gun): Caulking around window and door frames keeps your heated or cooled air inside where it belongs.
Low-flow Faucet Aerators and Showerheads ($5-$25): Water heating accounts for up to 18% of your monthly energy bill. Low-flow attachments reduce the amount of hot water used when washing dishes or showering.

Do you have an energy tip to share? Please email rory@appvoices.org to submit your tip!


Events

East Tennessee Wildfire & Tornado Relief
From wildfires to tornados, communities in East Tennessee have been hit hard in the last week. All of us here on the Energy Savings team at Appalachian Voices are holding these communities in our hearts as they heal and rebuild from unimaginable losses. To find out about donation drop-off points and how you can help these communities rebuild, contact Lou Murrey at lou@appvoices.org

Tennessee Renewable Energy & Economic Development Council Conference
TREEDC is holding its 3rd Annual Conference Dec. 15-16 at Tennessee Technological University in Cookeville, Tenn. The conference will feature regional and international renewable energy technologies and practices. Register now!

Forward this email to 5 friends
Take Action: Sign a letter to your cooperative supporting energy efficiency
Live in western N.C.? Host a free workshop at your church or local community group -- contact ridge@appvoices.org to set one up!
Send a letter to your local newspapers expressing your support for home energy efficiency. Contact rory@appvoices.org to get some tips.
Have you already made significant energy efficiency improvements? Share your story to help others see how they can experience the same benefits. Contact rory@appvoices.org to learn how.