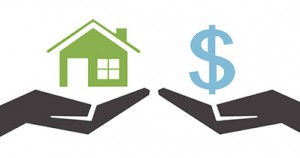 Homeowners in North Carolina's High Country have a new opportunity to make their homes more energy efficient and save money on their monthly electricity bills for years to come.
Appalachian Voices has launched the High Country Home Energy Makeover Contest, covering several western NC counties whose residents can enter to win a grand prize of at least $3,000 in home energy improvements. Two runners-up will each win up to $1,000 of energy efficiency improvements on their homes.
The deadline to enter is Saturday, Nov. 15. Only residential members of Blue Ridge Electric Membership Corp. — in Alleghany, Ashe, Caldwell and Watauga counties, and parts of Avery, Alexander and Wilkes counties — are eligible. For background, see the press kit. For contest details and the application, see our web page here.
We're delighted to have four local businesses join us in sponsoring the contest: Blue Ridge Energy Works, LLC, High Country Energy Solutions, Inc., HomEfficient, and Sunny Day Homes, Inc. These local companies will help perform the home improvements for the three winners. The Blumenthal Foundation and ResiSpeak are also sponsoring the contest.
"Home energy efficiency is the single most direct way you can make a contribution to a clean energy future," says Sam Zimmerman, owner of Sunny Day Homes. "You know when you retrofit your house that you have reduced the need for fossil fuels to be dug up out of the ground and combusted."
Appalachian Voices is hosting the contest as part of our broader campaign to generate public support for BREMCO to offer loans to its members to pay for home energy efficiency upgrades that can be paid back by the money they save each month on their electric bills. Such "on-bill financing" programs have been extremely successful in other places, including in areas of North Carolina served by rural electric cooperatives.