North Carolina Energy Savings Team fights for fair solar policies
Our North Carolina Energy Savings team has been hosting workshops this summer with Blue Ridge Energy members to discuss barriers to clean energy in the High Country. Despite renewables being embraced by the community, Blue Ridge is punishing their own co-op members for installing rooftop solar with exorbitant fees and punitive policies. To share your story of clean energy barriers, or to learn more about Blue Ridge's unfair practices, contact lauren@appvoices.org.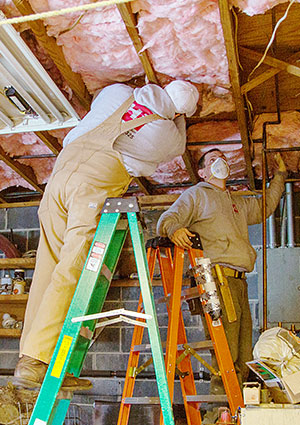 Clean energy loans for rural electric cooperatives
The Rural Energy Savings Program (RESP), a program of the Rural Utilities Service is now taking letters of intent for loan applications. These loans will be designed to help cooperatives offer energy efficiency loans to customers, or for energy saving replacements. Learn more about these loans.
Energy News
South Carolina co-op members triumph over corrupt board
Green Mountain Power is encouraging certain rural customers to install renewables and disconnect entirely from the electrical grid. CEO Mary Powell thinks that it is "counterintuitive for a utility not to be doing this kind of stuff." Over 1,500 Tri-County Electric member-owners attended a meeting to fire their board members. The Tri-County Electric board had been using member-owners' money to pay themselves exorbitant salaries. Read more about these co-op customers exercising their rights as member-owners.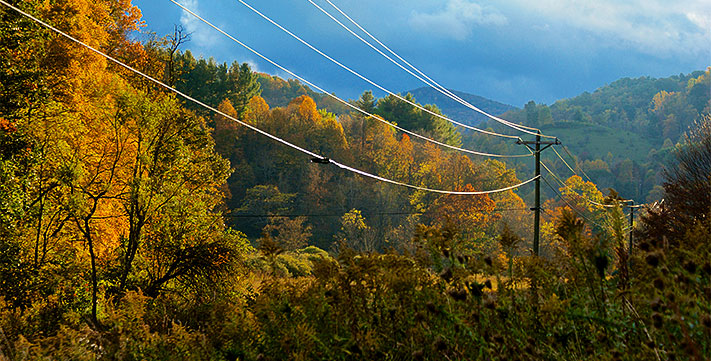 Electric bills rising in Appalachia
As utilities continue to invest in coal, towns in Eastern Kentucky and West Virginia face unpayable electric bills. American Electric Power, which owns Kentucky Power, Wheeling Power, and Appalachian Power is speculated to be the common denominator in the rate increases.
Electric Cooperatives in Virginia Turning to Solar
Virginia's electric cooperatives are offering more opportunities for solar energy. In July, the State Corporation Commission approved pilot community solar programs for cooperatives in the Old Dominion Electric Cooperative's service area. Learn about the other ways Virginia's cooperatives are getting in to solar.
Take Action!
If you're a member-owner of Powell Valley Electric Co-op, attend the annual meeting on Saturday, September 15 at Hancock County High School (2700 Main St., Sneedville, Tenn.). This is an opportunity to vote for open board meetings and to vote for board members who will represent you (find out more via the PVEC Member Voices website)! Voting takes place from 9 a.m. - 1 p.m. Let your fellow members know you are coming with an RSVP to the facebook event.

Join Climate 'Nooga and the Cherokee Sierra Club for the Climate 'Nooga March and Festival from 10 a.m. - 3 p.m. on September 8, 2018 in Chattanooga, Tenn. There will be live music, food, and information on solar and energy efficiency. At 11 a.m. they will march to the TVA building to support 100% renewable energy for the Tennessee Valley. Learn more here.
Events
People's March for Climate and Science
Join the People's Climate Movement on September 8 from 9:30 a.m. - 12:00 p.m. in Nashville, Tenn. to demand action around climate change.
Clean Energy: Barriers and Solutions in the High Country
Are you interested in clean energy but can't bear the cost? Have you experienced extremely high energy bills? Join Appalachian Voices' NC Energy Savings team for two workshops to brainstorm solutions in the High Country. One workshop will be on September 24 5:30 - 6:45 p.m. at the Watauga County Public Library in Boone, N.C. The second will be on September 27 from 5:30 - 6:45 p.m. at the Blue Ridge Business Development Center in Sparta, N.C.
Energy Savings Tip—Save energy when the kids are in school!
With the kids back in school there are even more opportunities to conserve energy. Here are some energy savings tips for the back to school season. Photo by woodleywonderworks.