September 11, 2016
Great New Online Resources For Solar, Rural Electric Co-ops and Carbon Offsets
Three new websites recently published by our colleagues at the Southern Environmental Law Center, Resource Media and the Western North Carolina Green Building Council highlight clean energy advances in the South. Each new website provides inspiring stories and helpful resources for learning about the solar energy movement in the South, clean energy growth through rural electric cooperatives across the United States, and how you can support your local economy by purchasing carbon offsets. Check 'em out!
Raising Up the Voices of Appalachia
Our Tennessee team — Energy Savings Outreach Coordinator Amy Kelly and AmeriCorps VISTA Lou Murrey — published two blog articles this month highlighting the struggles East Tennessee residents face with high energy bills and aging homes, and what some residents are doing to make their voices heard.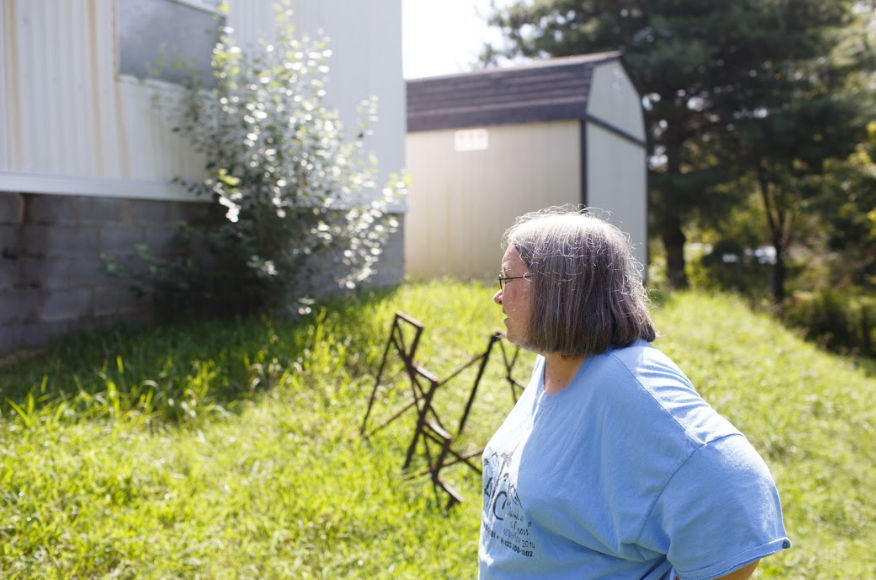 Lou's blog, "Energy Bill Acrobatics: Balancing the Family Budget with High Electric Bills," profiles the Schmidt family of Tazewell, Tenn., and details the impact that high energy bills and a home in need of major repairs have on their ability to pay medical bills and other expenses.
Amy's blog, "O TVA, Where Art Thou?," explains how the Tennessee Valley Authority — the source of electricity for parts of seven states in the Southeast — met with residents of East Tennessee to listen to their concerns about electric bills and their need for energy efficiency programs they can access and benefit from. The meeting was one of six such meetings held across the state, but the only one that was located in a rural area.
Tennessee Interfaith Power and Light also presented a letter signed by 143 memberssupporting energy efficiency programs, and Kim Thrasher of the Upper East Tennessee Human Development Agency also made a statement to the board members saying "I believe that support from the TVA is essential to the success of any project in the energy arena. Providing incentives to utilities who offer energy efficiency programs would be a way that TVA can support our rural communities."
Other Good Energy Efficiency News
State and utility leaders serving Appalachia are increasingly recognizing the need to address the problem of high energy costs and inefficient housing for low-income residents. Two recent stories illustrate this trend. In Virginia, Governor Terry McAuliffe released a statement calling on Dominion Energy to expand education efforts and financial support to help low-income customers reduce their energy costs.
In Tennessee, David Callis, General Manager for the Tennessee Electric Cooperative Association, spoke at the August TVA Board Meeting about the on-bill energy efficiency finance program that TECA and the state's Department of Environment and Conservation have been developing. In addressing how the program will reach low-income customers, Callis stated that "The best part of this program is that it targets families that don't have the financial resources to make those improvements on their own and are unlikely to qualify for [other] loans." Watch the video of Mr. Callis' speech here.
Tips and Resources

Monthly Energy Efficiency Tip (VIDEO!):


This short video features John Kidda, founder of reNew Homes, Inc., in Boone, N.C. John discusses using programmable thermostats as a way to save on heating and cooling, and the energy saving benefits of using one in an Appalachian home.

Do you have an energy tip to share? Please email rory@appvoices.org to submit your tip!


Forward this email to 5 friends


Take Action: Sign a letter to your cooperative supporting energy efficiency


Live in western N.C.? Host a free workshop at your church or local community group -- contact ridge@appvoices.org to set one up!


Send a letter to your local newspapers expressing your support for home energy efficiency. Contact rory@appvoices.org to get some tips.


Have you already made significant energy efficiency improvements? Share your story to help others see how they can experience the same benefits. Contact rory@appvoices.org to learn how.