Blue Ridge Electric Campaign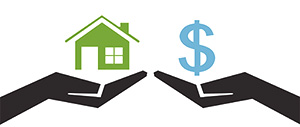 We just kicked off our new and exciting campaign focusing on Blue Ridge Electric Membership Corp., which asks the utility to offer more energy efficiency programs for their members. We would love to see Blue Ridge Electric take the lead on implementing on-bill financing programs for home energy upgrades in western North Carolina. Last Thursday, over 30 supporters joined our launch party at our Boone office and helped brainstorm different ways we can reach out to the community.
To increase awareness and demonstrate the need for energy efficiency programs, we also launched our High Country Home Energy Makeover Contest! Before the winter sets in, one lucky winner will receive at least $3,000 in home energy retrofits and two semifinalists will receive up to $1,000 in upgrades. The contest is for members of Blue Ridge Electric and the deadline to apply is November 15. Help inform others by canvassing with us or distributing flyers to your community group, friends, family or local establishments!
CALENDAR OF EVENTS
Mon., Oct 20 — Climate activist Timothy DeChristopher is speaking at ASU in Boone. Become inspired to stand up for the environment!
Thurs., Oct. 23 and Wed., Oct. 29 are Energy Savings Canvass Days! 
Meet at 171 Grand Blvd. in downtown Boone. If you would like to help us raise awareness in our local communities about the benefits of energy efficiency and resources to make it happen, please contact kara@appvoices.org.
Fri., Oct. 31 — Deadline to fill out the Town of Boone's Sustainability Task Force survey
Sat., Nov. 15 — Deadline for High Country Home Energy Makeover Contest at midnight! Applications may be mailed to the office or filled out online.

Forward this email to 5 friends
Sign a letter to your cooperative supporting energy efficiency
Send a letter to the local press expressing your support for home energy savings -- contact kara@appvoices.org to get some tips.