~ March 2016 ~
Regional and Local Developments in Energy Savings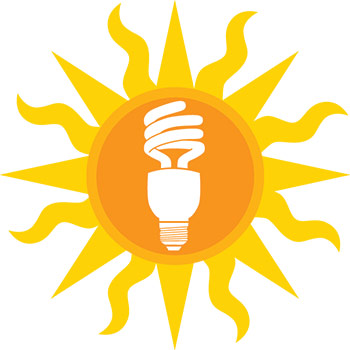 NORTH CAROLINA - Keep your eyes peeled for an upcoming roll-out from Blue Ridge Electric Membership Corp of their new on-bill financing program which will provide loans to customers for making energy efficiency upgrades to their homes. Blue Ridge Electric serves all or most of Caldwell, Watauga, Ashe and Alleghany counties, as well as part of Wilkes, Avery and Alexander counties in western North Carolina. [ Read about  Blue Ridge Electric, French Broad and Surry-Yadkin campaigns ]
Curtis Wynn, president and CEO of Roanoke Electric Cooperative, wrote an open letter on February 15 with a glowing recommendation of the Pay As You Save, debt-free on-bill financing program they offer for their members. Specifically, they have found that a tariff program as opposed to a lending program is better for customers such as renters, members with poor credit and businesses with limited access to capital. In the letter, Mr. Wynn offers assistance to cooperatives interested in implementing similar programs and highlights Roanoke Electric's recently released tool to help utility managers in their consideration of financing programs for their members. 
TENNESSEE - The Knoxville Extreme Energy Makeover program has weatherized over 300 houses since starting in August 2015. The city-wide initiative is on track to complete 1,200 houses by 2017 offering homeowners and renters more affordable utility bills and more comfortable residences. For rural Tennesseans, a similar program is nearing development and Appalachian Voices is on the frontlines advocating that it is accessible to everyone and promises to offer real utility savings. Get in touch with amy.kelly@appvoices.org to join an Energy Action Team in Tennessee and work with your utility to offer energy efficiency programs that enable customers to upgrade their homes with new insulation, air duct sealing, heat pump repair or replacement and more! [ Learn more about our Tennessee campaign ]
ARKANSAS - In February, utility regulators unanimously approved an on-bill financing program for Ouachita Electric Cooperative. The cooperative first offered a loan program, but found it difficult for renters and families with limited income to access the financing. So Ouachita will now offer a tariff based program, which means no personal debt for customers since the investment will be tied to the meter of the property, and not the person. "As a member cooperative, we want to make sure opportunities for energy savings are open to all our members," said Mark Cayce, general manager of Ouachita Electric. "Now we will be able to reach even more of our members with investments that are also strengthening our financial position." [ Read more about this awesome program ]
Tips and Resources

French Broad Electric Customers: Learn how to make your home more energy efficient and get involved in promoting energy efficiency financing for your community at a presentation by Eliza Laubach on March 24 at 1:00 p.m. Madison County Library, 1335 S. Main St., Marshall, N.C. [ Learn more about our French Broad Electric campaign ]


Clean Power Plan, the Supreme Court and Energy Efficiency, Oh My: Last month, the U.S. Supreme Court froze the rulemaking process on the EPA's Clean Power Plan, while the plan goes through legal challenges in the DC Court. But as far as energy efficiency goes, there's no reason states can't continue to move forward with planning. The American Council for an Energy-Efficient Economy released a handy how-to guide to help states cut their emissions with energy efficiency.

Monthly Energy Savings Tip

Do you have an energy savings tip to share? Please email amber@appvoices.org to submit your tip for the April newsletter and you may see your name in lights!

Did you know almost half of your home energy use goes towards temperature control? That can add up in the cold winter months. Fortunately there are lots of simple ways to cut down on your monthly bills and keep your house efficient and healthy:

Make sure to clean or replace filters on furnaces and air conditioners once a month
In the winter keep drapes closed at night and open them up in the day to let the sun help warm the room
Keep your thermostat as low as is comfortable in the winter, and when you're out of town set it so it runs less frequently (programmable thermostats with energy savings settings can help with this!).

And fear not, spring is coming! 

 

Forward this email to 5 friends
Take Action: Sign a letter to your cooperative supporting energy efficiency
Live in N.C.? Host a free energy efficiency workshop at your church or local community group -- contact ridge@appvoices.org to set one up!
Send a letter to your local newspapers expressing your support for home energy efficiency. Contact amber@appvoices.org to get some tips.
Have you already made significant energy efficiency improvements? Share your story to help others see how they can experience the same benefits of comfort and lower energy bills. Contact eliza@appvoices.org to learn how.