Bigger Prize for N.C. Home Energy Contest
The grand prize for our High Country Home Energy Makeover Contest has been increased from $2,500 to $4,000 worth of energy-saving home improvements, thanks to a contribution from the Blumenthal Foundation! Residential members of Blue Ridge Energy are eligible to apply. Learn more about the contest.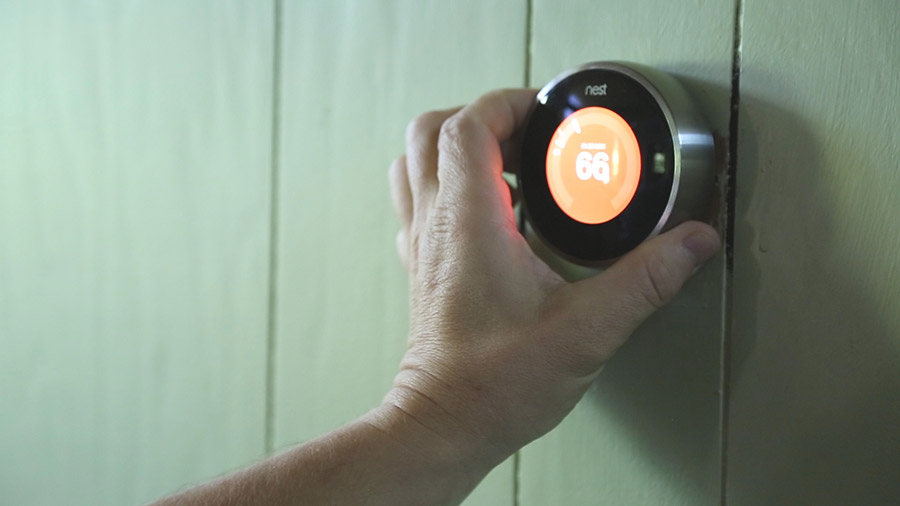 Do-It-Yourself Energy Savings
Curious about the types of improvements that can be made through our High Country Home Energy Makeover Contest? Check out this story from our archives for videos of DIY energy efficiency upgrades. You can find tips about changes you can make to your own home and get a better understanding of the insulation, duct sealing and lighting upgrades that could be made to the home of our grand prize winner. Read the article now!
News
Broadband Funding Available for Electric Co-ops
The U.S. Department of Agriculture is now accepting applications for two programs that can help rural electric cooperatives fund broadband internet services for their members. If your co-op doesn't currently offer broadband, ask if they'll consider it, and make sure they are aware of the funding opportunities. Learn more about the programs.
Take Action!
Want get more involved in your local electric cooperative around issues like solar energy, right-of-way spraying, transparent governance and more? Host a community forum about co-op member rights with us at your local community center, place of worship or meeting space. To learn more, contact bri@appvoices.org in Tenn. or lauren@appvoices.org in N.C.
Events
Electric Co-op Member 101: Hancock County, Tenn.
Come learn about your rights and responsibilities as a member-owner of an electric cooperative. We will also discuss co-op history, structure, decision-making and how some co-ops are engaging in positive two-way communication with members. The meeting will be at the Sneedville Community/Senior Center in Sneedville, Tenn. on Monday, April 23, from 6:30-8:00 p.m. Refreshments will be provided. Check out the event on Facebook.
Knoxville Earthfest
From an electric vehicle showcase and LED-light bulb giveaways to tree planting and vermicompost demonstrations, you'll leave knowing how to conserve energy, use it more efficiently and sequester its emissions! This family-friendly event will take place at the Knoxville Botanical Gardens on Saturday, April 28, from 10 a.m. to 5 p.m. Learn more!
Community, Culture & Climate Justice
Come join Appalachian Voices staff at this public seminar by two scholars, Anthony Oliver-Smith & Elizabeth Marino, whose work addresses climate displacement and other climate injustices faced by communities around the world. Wednesday, April 25, 5:30 p.m. at Appalachian State University's I.G. Greer Auditorium in Boone, N.C. For more information, visit the university's website.
Honey Convention
Featuring over 60 classes, workshops and lectures by beekeepers from of all walks of life, you won't want to miss this convention! Come and learn all about beekeeping, helping native pollinators, and all things HONEY- related. And while you're at it, stop by App Voices' table and say hi! April 20-21 at Walters State Community College in Tazewell, Tenn. Tickets are available online.
Energy Savings Tip—Landscaping for Efficiency
While you're planning out your garden for spring, consider how your landscaping could help you save money and energy. Well placed trees and shrubs can shade your home in the summer and block cold winds in the winter. Learn more about landscaping for energy efficiency!